Blog
Celebrating National Coming Out Day: Why Mental Wellness and Coming Out Go Hand in Hand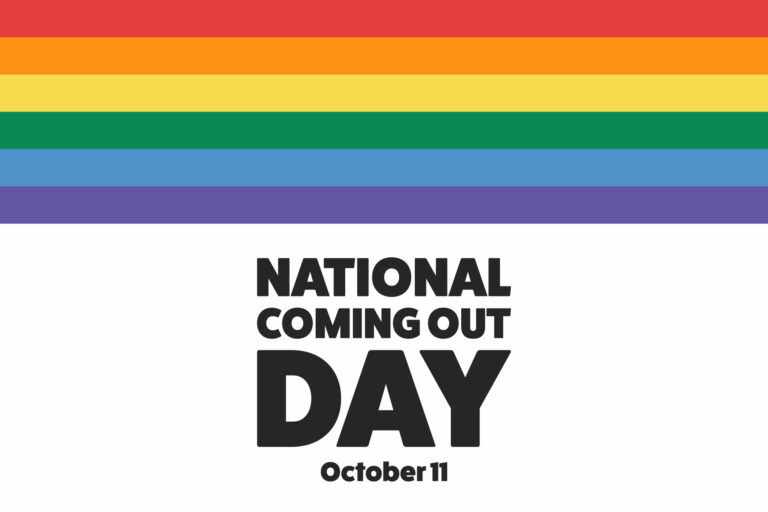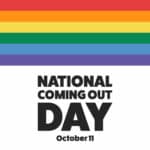 By LifeStance Health on October 10, 2022
National Coming Out Day started in 1988 on October 11th. While it is difficult to know how many people actually come out on this day each year, it has become a day of celebration for the LGBTQ+ community and their allies. It is undeniable that over the past 30 years, American culture and society has come to better understand and accept people of all genders and sexual orientation. But work remains to be done.
A goal of National Coming Out Day is to shine a light on the LGBTQ+ community and reduce cultural stigma around LGBTQ+ people. This day shows young people who might want to come out, that there are difference paths but being authentic to your whole self will make you happier and help support your mental wellness. There is no question that homophobia and ignorance of the LGBTQ+ community exists, but research has shown that when somebody knows a LGBTQ+ person, they are less likely to be homophobic.
An important part of mental wellness is to be able to express yourself in all aspects of your life and for those in the LGBTQ+ community that means acknowledging, and not hiding that part of yourself. Studies have shown the severe mental cost of staying in closet. When we try to suppress a part of ourselves, that can bring feelings of shame, embarrassment and stress, which may lead to more serious mental conditions like depression, severe disassociation and thoughts of suicide.
Benefits of Coming Out
Beyond living authentically, coming out affects every part of the life of a LGBTQ+ person. They may be surprised that there were supporters and allies in their existing circle of family and friends all along, which can lead to more meaningful relationships. Romantic relationships are also less fraught and with less secrets and social miscues. Professional networks may increase as there are LGBTQ+ affinity groups in many large companies and industry groups. Representing their whole self ultimately gives agency to LGBTQ+ people to advocate for what they need in all aspects of their life, which can help alleviate some everyday stressors.
How to Be a LGBTQ+ Ally
According to PFLAG, the first and largest organization dedicated to supporting, educating, and advocating for LGBTQ+ people and their families, in 2020 eight in 10 Americans reported that they knew someone who is lesbian, gay, or bisexual, up from 4 in 10 just 13 years prior. This is due to many social and cultural changes but at the heart it is the courage and willingness of LGBTQ+ people to come out and the support of their straight allies to provide safe spaces on this journey.
An important aspect of National Coming Out Day is to let all LGBTQ+ people, closeted and openly LGBTQ+ that they are not alone. There are many opportunities to show allyship. Be honest with yourself and look for ways that you can become a stronger ally to people within the LGBTQ+ community, either through financial or volunteer help with a local organization or mentoring a junior LGBTQ+ colleague at work.
How to Support a Young Adult in Coming Out
Awareness and acceptance of the LGBTQ+ community has quickly grown in all areas. In one example, 18% of teenagers between the ages of 13 and 17 identify as transgender while they are only 8% of the US population. Gender identity is something that is a journey and revealed over time as young people go through the journey of self-discovery. Children and especially teenagers are attuned to reactions from parents and adults in their lives. You can communicate your support of the LGBTQ+ community by mentioning LGBTQ+ people in a positive or affirming way.
Listen with intention when a young person speaks about this topic, they might be fishing for your reaction. Provide opportunities for young people to open up and share their thoughts and feelings. Activities where you can talk to a young person without eye contact can illicit more open conversations and car rides without screens can be useful. Support all forms of self-expression, especially in yourself. Modelling empathy and acceptance can go a long way to signal to a LGBTQ+ youth that you could be their ally on their journey.
Resources
For more information about coming out or being in allyship of a LGBTQ+ person in their coming out journey, The Trevor Project is a great place to start. Anyone can text START to 678-678 or call 866-488-7386 for 24/7 support. The national 988 Crisis Lifeline is also a good starting point in crisis situations or finding local resources. Text or call 988 and professional therapists will be there to help with any immediate mental health issues. The Lifeline's phone number also provides Spanish language support to callers.
For individualized and longer term support of mental health issues, like navigating family relationships for newly out LGBTQ+ youth or working through feelings and issues related to a LGBTQ+ child or family member who has come out, professional mental health therapists like the ones available on LifeStance may be the most rewarding option.