Blog
How To Find a Good Therapist: A Comprehensive Guide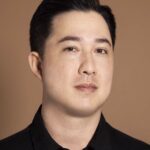 By LifeStance Health on September 6, 2023
Understanding the role of therapists and their specialties can assist you in finding the right mental health professional.
An accurate diagnosis is a crucial first step in mental health treatment, facilitating the formulation of an effective treatment plan.
The best therapist for you will depend on your specific mental health needs, their experience and expertise, and your comfort level with them.
Telehealth services can make mental health treatment more accessible and convenient, opening up a wider range of options for finding a good therapist.