Living with Anxiety? Watch Out for These Common Comorbid Disorders
---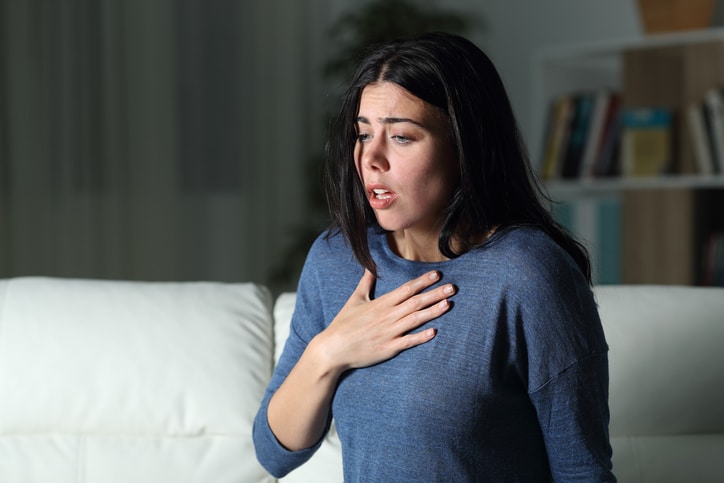 In the United States, approximately 6.8 million adults and many children live with a condition called Generalized Anxiety Disorder (GAD), which many people refer to simply as "anxiety." If you are one of these millions, you already know what it means to struggle with your mental health.
Unfortunately, living with anxiety means you are more likely to live with other mental health disorders. These additional difficulties are often called "comorbid disorders," because they occur alongside anxiety.
Understanding the Risk of Comorbid Disorders
Living with GAD or any other anxiety disorder does not automatically mean that you will develop another mental health disorder. However, it does mean that you should watch out for symptoms of other conditions.
"According to the National Comorbidity Survey, up to 66% of US adults with current GAD had at least one concurrent disorder," Dr. Stephanie Chan, MD explained. "Some of the most common comorbid disorders include Major Depressive Disorder, another anxiety disorder such as Social Phobia, Panic Disorder, and they are also at increased risk of developing substance use disorders."
What Causes Comorbid Disorders with Anxiety?
Comorbid disorders can have many different causes, which sometimes remain unknown. As with many mental health disorders, some comorbid disorders occur because of genetics or environmental factors.
For others, the lack of adequate care for an anxiety disorder leads to more mental health difficulties. Without proper mental health care, some people with anxiety disorders self-medicate with alcohol or other mind-altering substances. This can lead to substance abuse disorders. Inadequate care can also lead to depression.
"Some also struggle with depression as their anxiety can get 'stuck', and therefore cause depression because individuals may feel as though there is no way to resolve their emotions," Adam Russo, LCSW said.
LifeStance Health is a national leader in mental, behavioral, and emotional wellness with multiple locations in 33 states. Services vary by location.
Find a provider near you:
How to Protect Your Mental Health
While there is no way to completely prevent comorbid disorders from occurring, you can improve your odds by taking care of your mental health now. Dr. Chan recommends focusing on healthy sleep in order to safeguard against comorbid disorders.
"Poor sleep can be a symptom of anxiety, and it can also further perpetuate anxiety symptoms,"
Chan said. "Focusing on sleep hygiene is of utmost importance."
Don't struggle alone. Our providers can help.
Russo suggests managing your expectations for anxiety treatment as to avoid getting stuck in a rut. "The idea is to help the anxiety become manageable, and for the individual to feel confident to manage the extreme nature of their anxiety in a way that they can lower the intensity through a variety of coping strategies," Russo explained.
If your anxiety disorder is not well-managed, it's important to seek help. Even though there's no perfect cure, effective treatments can allow you to live a healthier life and ward off other mental health conditions.
"If anxiety symptoms start impairing functioning, such as the ability to engage with family and friends, work difficulties, concentration impairments, then the recommendation would be to seek help," Chan elaborated. "Anxiety treatment is highly effective, especially through therapy (Cognitive-behavioral therapy has the most evidence) as monotherapy for mild cases, and combination treatment with CBT and medication for moderate to severe cases."
What to Do If You Think You May Have Comorbid Disorders
While taking steps to improve your mental health can help, it's no guarantee against disorders like depression, substance abuse, and more. If you show symptoms of any other mental health condition, it's important to talk to your mental health treatment team immediately.
"Co-morbid disorders with anxiety can lead to more distress, impairments, and lower quality of life, so it's important to seek professional help as soon as possible!" Chan said. "The two (or more) disorders can perpetuate each other, which could make it more difficult to manage on your own."
You do not have to manage this alone. Whether you need help coping with an anxiety disorder or worry you may have a comorbid disorder, our team of mental health care providers can help. Schedule an appointment today.
Subscribe to Our
LifeStance Newsletter