Blog
Mental Health After COVID-19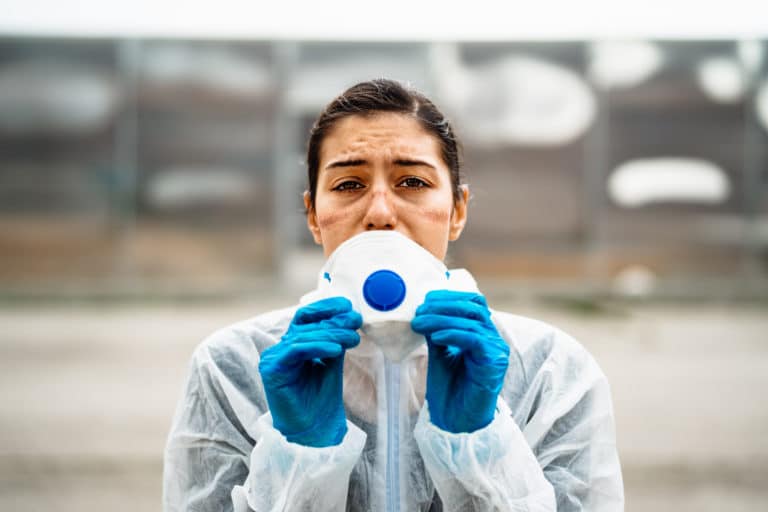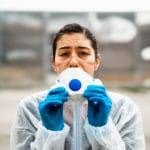 By LifeStance Health on December 9, 2020
On December 8th, 2020, the world watched with anticipation as two senior citizens in the United Kingdom became the first people to receive the Pfizer vaccine for COVID-19 outside of the clinical trials. This achievement of science and human ingenuity marks a significant turn in the fight against the novel coronavirus. The event also shines as the light at the end of this tunnel.
Many mental health care professionals are starting to wonder exactly what the world will look like as we emerge from the pandemic. There's no doubt that the virus, economic downturn, and social isolation have caused serious mental health problems in communities everywhere. What's next?
How People May Struggle After the Pandemic
As governments around the world get ready to distribute vaccines and there appears to be a light at the end of the tunnel, mental health communities need to be prepared for what comes next. Although nobody knows for sure what the other side of COVID-19 looks like, mental health professionals and researchers take some cues from previous epidemics, pandemics, and other major disasters.
New Conditions Won't Disappear Suddenly
The ongoing COVID-19 pandemic has been a prolonged trauma for people everywhere. The virus itself, economic downturn, social isolation, and profound loss have worsened the mental health of many people.
During the pandemic, the mental health community has noticed surges in:
These issues won't resolve on their own. Like with other trauma, the mental health effects of this pandemic are likely to linger unless people seek expert care. 
If you have symptoms of any mental health disorder, do not expect it all to go away as soon as you get a vaccine or restrictions lift. Without treatment, mental health conditions can get worse. Be sure to get the help you need so that you can process what happened. 
Don't struggle alone.
Our providers can help.
PTSD After the Pandemic
The coronavirus pandemic is widely considered a collective trauma, particularly in the United States. As such, anyone could develop post-traumatic stress disorder (PTSD) as a result of the pandemic. 
Lost a loved one to COVID-19
Worked on the frontlines in hospitals
Cared for a loved on with a serious case of COVID-19
Worked on the frontlines in other ways, such as first responders and journalists
It's important to note that whether or not someone develops PTSD does not say anything about their strength or value. Anyone who has lived through trauma can develop it, no matter how close they were to the trauma. Be sure to know the signs of PTSD and what to do if you have these symptoms. 
View this post on Instagram
How Mental Health May Improve After COVID-19
Of course, when the pandemic comes to an end, there will be plenty to enjoy. While people should look out for certain negative effects of the pandemic to linger, there are also many reasons to be hopeful. 
A Robust Conversation About Mental Health
While some stigma about mental health care remains, prioritizing mental health is more mainstream than ever. We as a society have lived through a collective trauma that has touched every life in some way. As such, there is a collective understanding and empathy for anyone who needs help getting through such a tough time. 
Now that so many people deeply understand the need for proper mental health care, we hope to see the stigma fade away. When we as a society can talk openly and honestly about mental health, people get the information and support they need to get help early. And early intervention is key to recovery; it can save lives. 
The Safe Return of In-Person Services
Some patients and providers have resumed in-person services on a limited basis. However, telehealth remains the primary source of mental health care in the country as the pandemic rages on. When the in-person visits become safer, some patients will be able to access the care they truly need. 
While LifeStance Health and other mental health care organizations provide many services through telehealth, some services can only be completed in-person. For example, transcranial magnetic stimulation (TMS) is an effective treatment for depression when other options have not worked. However, it requires in-office visits that some patients may not feel comfortable attending in the midst of a pandemic.
Furthermore, some people simply prefer or respond better to in-person treatments, even when an online alternative is available. Online therapy through video chat offers an experience that is close to what in-person therapy provides. However, some patients need the nonverbal cues that only a live session can provide. 
Telehealth May Remain More Accessible
While some people need or prefer in-person services, there's no doubt that online therapy and psychiatry have increased access to mental health care. While in-person services are only available to people within driving distance of a location, providers can treat people statewide through telehealth. 
Online therapy and psychiatry also make mental health care more accessible to people who cannot get away from home or work for whatever reason. Busy parents can get care during nap time, professionals can login to therapy during lunch breaks, and people with severe anxiety disorders can get the help they need without leaving home. 
During the pandemic, insurance providers eased restrictions on covering telehealth appointments. We hope this will continue after COVID-19 is gone, as it has become a vital resource for so many people.
Like everyone, we here at LifeStance Health look forward to the end of the pandemic. We are also on alert for any issues that may arise as we all adjust to the new normal. 
Don't struggle alone.
Our providers can help.