media-center
Scottsdale-based health company files paperwork to go public with $6 billion valuation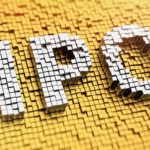 Behavioral health provider LifeStance Health Group Inc. is planning to go public and raise up to $782 million in a move that would value the company at more than $6 billion, according to a regulatory filing. LifeStance just relocated its headquarters from Washington to Scottsdale in March.
The go-public filing with the Securities and Exchange Commission, dated June 1, shows that the company intends to offer 32.8 million shares of common stock priced between $15 and $17, with an additional 7.2 million shares up for sale from existing investors.
An additional 6 million shares will be available to the deal's underwriters, bringing the total possible value of the IPO up to $782 million.
LifeStance has applied to list its stock on Nasdaq under the symbol LFST, but the filing does not state when the company expected the initial public offering of shares to take place.
The company was co-founded in 2017 by CEO Michael Lester, COO Gwen Booth and chief growth officer Danish Qureshi. The trio previously worked together at Accelecare Wound Centers in Washington before it was acquired by Jacksonville, Florida-based Healogics, Inc.
Since the company was founded, it has opened 120 new behavior health centers, hired more than 1,700 clinicians and acquired 53 existing practices. Last year the company expanded into 12 new states and it said the pandemic put a spotlight on the importance of mental health.
"We believe Covid-19 will represent a paradigm shift in the importance of and focus on mental health care," the company stated in the filing.
"We have seen significant increase in patient demand as well as payor and employer adoption of mental health coverage options during the pandemic and it is now integrated into health care offerings more than ever before. We feel the spotlight the pandemic has put on the need for mental health care will have a positive impact on our industry and business for years to come."
The filing states that the company expects to bring in $490.7 million after the IPO, assuming a sale price of $16 and accounting for expenses and discounts that occur during the process. The majority of these expected proceeds, $302.7 million, will go toward repaying outstanding debt and the remainder will be used for general corporate purposes.
Last year CEO Lester took in total compensation exceeding $7 million, according to the filing, which would have landed him on the Business Journal's list of highest paid executives. COO Booth was compensated more than $2.6 million and Chief Growth Officer Qureshi received more than $2.5 million.
The business model
The filing, which exceeds 200 pages, said that the company's growth is contingent on its ability to both build out new outpatient mental health care treatment centers and acquire existing practices. As of Dec. 31, 2020 the company had 370 centers, up from 170 at the end of 2019.
centers, up from 170 at the end of 2019.
RECOMMENDED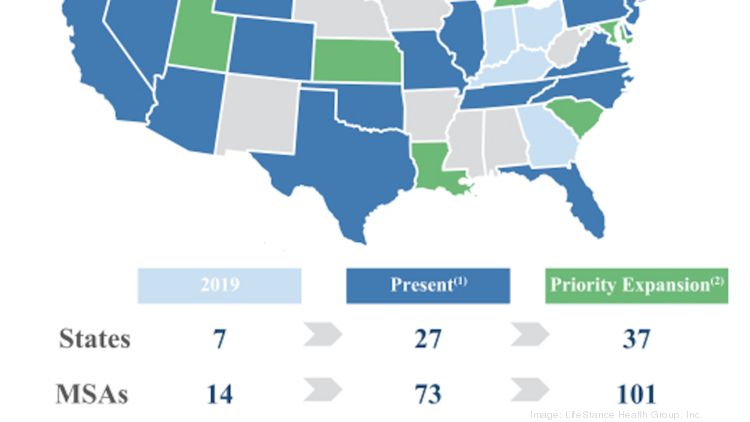 The company reported total revenues of $143.1 million in the first quarter of 2021, which ended on March 31. That revenue figure was up significantly from the same period last year when the company made $73.1 million.
Despite the increase in revenue from year to year, LifeStance was not profitable in the first quarter of the year, losing $8.6 million, according to the filing.
Under control
LifeStance's filing includes generic warnings for would-be investors about stock volatility and the possibility that natural disasters may negatively impact business operations, as well as more specific disclosures about the company.
After its listing, LifeStance will be a "controlled company," since more than 50% of its voting power will be held by other entities. In this case, controlling entities include TPG Capital with dual head offices in San Francisco and Dallas, as well Summit Partners and Silversmith Capital Partners, which are both based in Boston.
Aside from the shareholder relationship, TPG also recently saw one of its employees leave for LifeStance. Felicia Gorcyca joined LifeStance as its chief people officer in January, after serving as operations director at TPG Capital.
After the IPO, these three companies will hold approximately 66% of LifeStance's common stock. Controlled companies have the option to not comply with certain corporate governance requirements which mainly have to do with the independence of the company's directors.
"For so long as we are a 'controlled company,' you will not have the same protections afforded to stockholders of companies that are subject to all of Nasdaq's corporate governance requirements," the filing read, addressing would-be shareholders.