media-center
TPG-Backed LifeStance Jumps in Debut After $720 Million IPO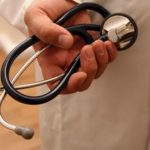 LifeStance Health Group Inc., a mental health care provider with more than 370 locations in the U.S., climbed in its trading debut after raising $720 million in its initial public offering.
Shares opened at $20 apiece and traded as high as $21.25, or 18% above their IPO price of $18. The stock was trading at $21.05 at 12:59 p.m. in New York, giving Lifestance a market value of almost $7.9 billion.
The Scottsdale, Arizona-based company and its investors sold 40 million shares for $18 each Wednesday after marketing them for $15 to $17 each, according to a statement.
For the three months ended March 31, the company had a net loss of $8.7 million on revenue of $143 million, according to its filings.
LifeStance, founded in 2017, said it now operates in 27 states, with total patient visits increasing to 2.3 million last year from less than 1 million in 2018.