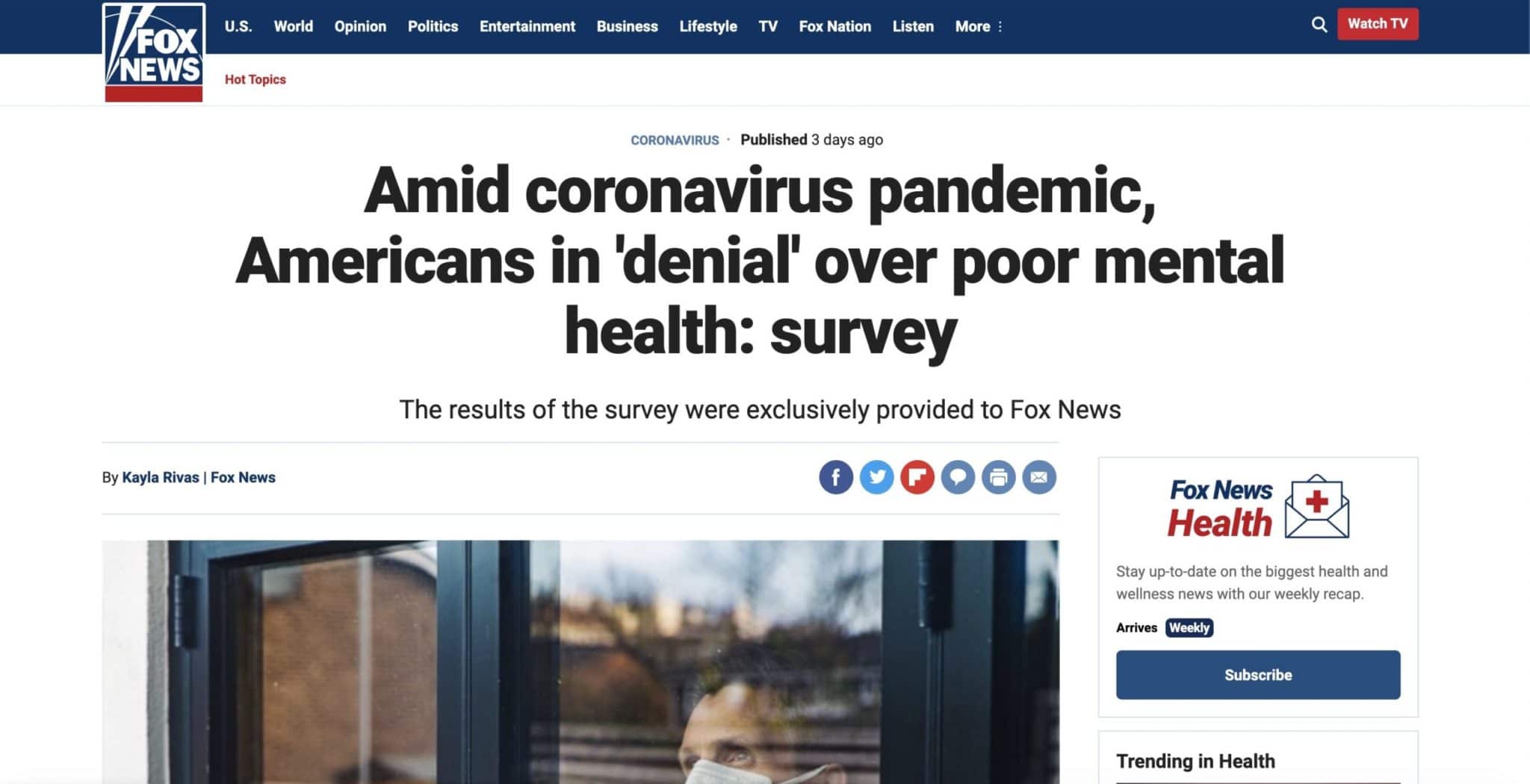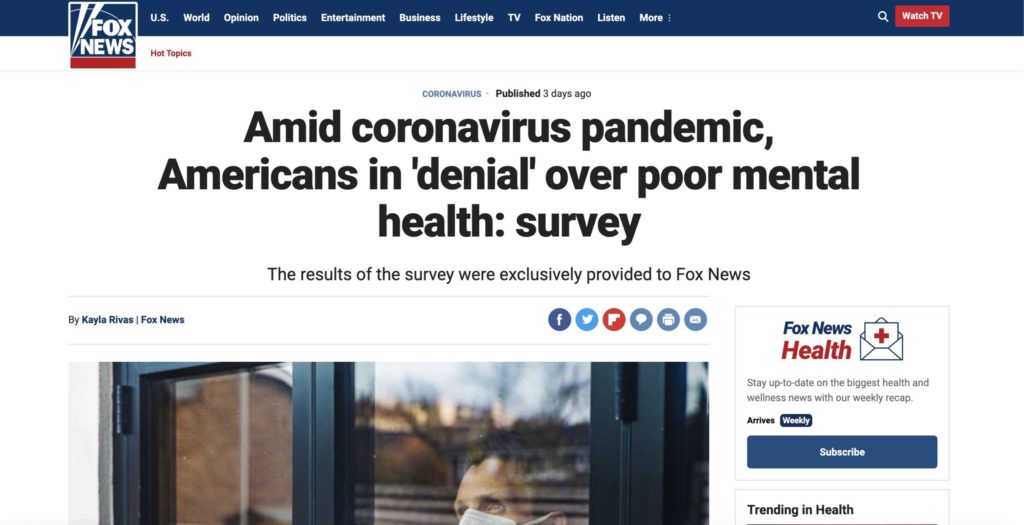 LifeStance Shares Coronavirus Survey on Fox News
A new survey revealed that nearly half of its respondents did not seek mental health treatment amid the coronavirus pandemic due to cost or lack of access and time.
The small-scale survey from LifeStance Health, a behavioral healthcare services provider, gathered responses from 1,623 Americans in late August on the state of their mental health and outlook on the nation's civil unrest, economy, and the upcoming election, among other topics. The results of the survey were exclusively provided to Fox News.
Check out the full story on Fox News.