Our Team
The LifeStance leadership team consists of healthcare professionals and executives who want to help people across the country overcome mental health challenges. Driven by compassion and evidence-based best practices, we measure our performance by the outcomes of our patients.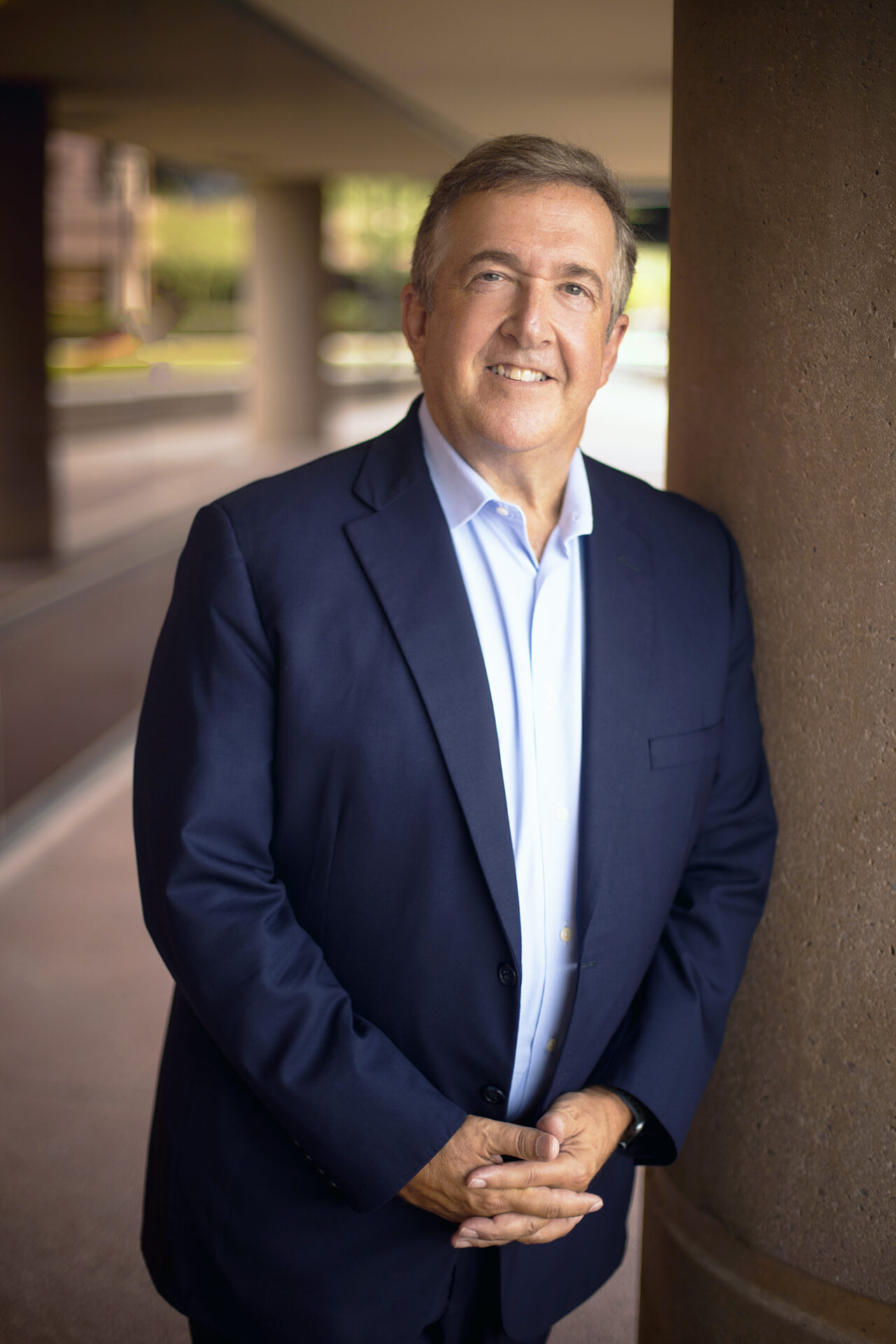 Chief Executive Officer
Kenneth Burdick
Ken is a seasoned public company executive with extensive healthcare experience. Before joining LifeStance, Ken served as the Executive Vice President of Markets and Products at Centene Corporation (NYSE: CNC), a managed care organization committed to helping people live healthier lives by providing access to high-quality healthcare. Previously, Ken was the Chief Executive Officer of WellCare Health Plans, Inc., where he led the company in its mission to provide quality, cost-effective healthcare solutions for its members, providers and government customers. Earlier in his tenure at WellCare, Ken held the role of President, National Health Plans, before being elevated to President and Chief Operating Officer.
Prior to joining WellCare, Ken served as president and CEO of Blue Cross and Blue Shield of Minnesota; CEO of Coventry Health Care's Medicaid Division; and CEO of MHNet, a Coventry behavioral health business unit. Ken also spent 14 years as an executive with UnitedHealth Group, rising through positions of increasing responsibility including Senior Vice President, national underwriting; CEO of UnitedHealthcare; and CEO of the company's Secure Horizon retail Medicare business.
Throughout his career, Ken has served on a number of non-profit boards, including the board of directors of the United Way in both Minneapolis and Phoenix. Ken currently serves on several healthcare company boards and just completed a four-year term as national Board Chair for Big Brothers Big Sisters of America. Ken holds a bachelor's degree in American Studies from Amherst College and a law degree from the University of Connecticut School of Law.
President and Chief Operating Officer
Danish J. Qureshi
Danish Qureshi is President and Chief Operating Officer of LifeStance Health. He oversees all practice operations nationwide as well as the shared services teams including national marketing, customer care, real estate, credentialing, integrations, and payor contracting. Prior to the role of COO, Danish was Chief Growth Officer of LifeStance overseeing all growth initiatives for the company. This included leading the de novo growth team responsible for all new site openings and the expansion of LifeStance's existing footprint into new markets; the clinician recruiting team responsible for bringing new clinicians into the LifeStance family of providers; and the national marketing team focused on online patient marketing strategies and national brand development.
Prior to LifeStance, Danish was the former SVP of Strategic Initiatives at Accelecare Wound Centers, Inc., and COO of the post-acute division, Accelecare Wound Professionals, LLC. During his tenure, the post-acute division launched and grew into a nationwide network of 400 skilled nursing facilities under contract, with physicians employed across 22 states. In 2016, Accelecare was successfully exited to a strategic buyer.
Prior to Accelecare, Danish worked at Nautic Partners, a Providence RI based mid-market private equity firm, with a focus on healthcare services deals. He began his career as a management consultant with Bain & Company. Danish received his BA from Northwestern University.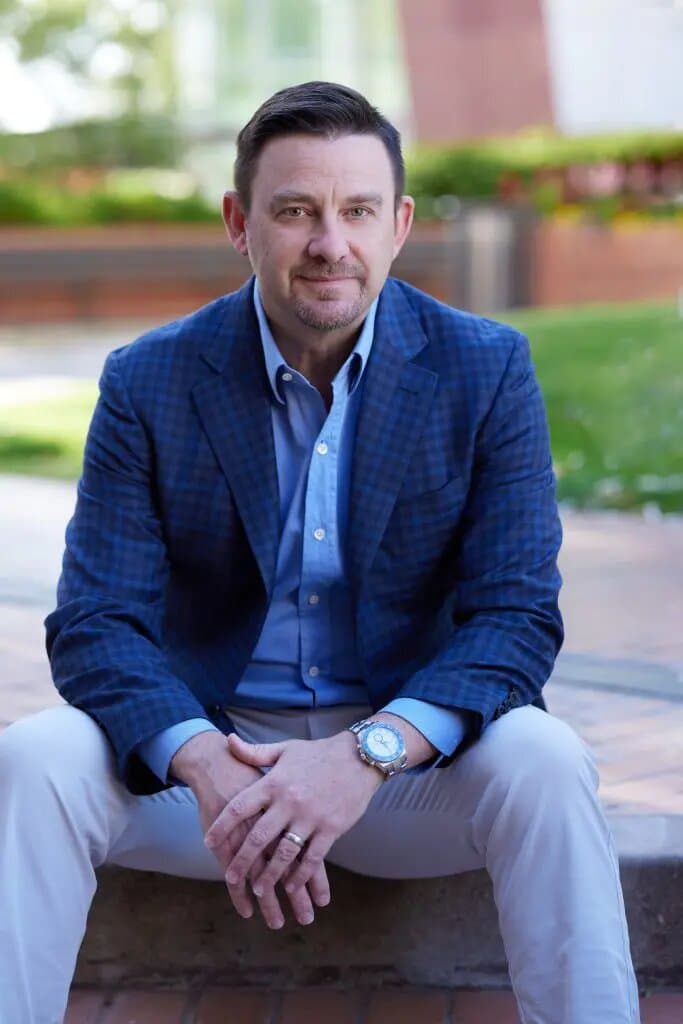 Chief Financial Officer
J. Michael Bruff
Mike has 30 years of professional experience in a variety of industries including medical technology, computer hardware and software, enterprise software, telecommunications, and public accounting. As chief financial officer, Mike is responsible for leading the finance, accounting, tax, treasury, internal audit, and investor relations functions.
Before joining LifeStance Health, Mike served as Chief Financial Officer of Varian Medical Systems, an innovative cancer care solutions company serving clinical partners globally to help them treat millions of patients each year. Prior to that, Mike worked for Dell Technologies for 19 years serving in several domestic and international roles across finance and commercial business functions, most recently as business unit CFO of Asia-Pacific region and Senior Vice President of North America commercial sales strategy, planning, and operations. He also held leadership roles in commercial finance, financial planning and analysis, internal audit, and product development finance. In addition, Mike was Vice President, Global Services Accounting and Finance at CA, Inc. and held a variety of finance and reporting roles at MCI Telecommunications after starting his career at Deloitte & Touche.
Mike holds a Bachelor of Science in accounting and a Bachelor of Arts in economics from the University of Maryland. When not working and spending time with his family, Mike enjoys golf and training for mid and iron-distance triathlons.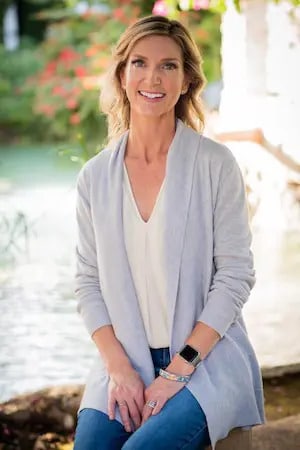 Chief People Officer
Felicia Gorcyca
Felicia brings more than 20 years of experience in human capital to LifeStance Health. As Chief People Officer, she leads the human resources team focused on making LifeStance Health a Great Place to Work™. Felicia also serves as Board Director and President of LifeStance Health Foundation.
Previously with TPG Capital, Felicia was an Operations Director and member of the Global Human Capital team where she partnered with TPG portfolio companies to build transformative leadership teams and boards and developed the TPG CHRO Network with a focus on HR strategy and practices. Prior to joining TPG, Felicia held senior HR leadership roles including Chief People Officer for Stack Sports and Global Head of People Operations for Solera Holdings, Inc. Previously, Felicia was a Consultant in the Los Angeles office of Spencer Stuart and spent thirteen years with the firm conducting executive search assignments and advising clients on leadership assessment and succession planning.
Felicia holds a Master of Public Health degree with Delta Omega honors from UCLA, and a Bachelor of Science degree in International Business from Pepperdine University. She has served on the Board of Directors for Girl Scouts of Greater Los Angeles and Executive Advisory Board for the UCLA School of Public Health.
Felicia enjoys time with her family of five and their beloved English Labrador. She is an avid tennis player and loves road trips and international travel.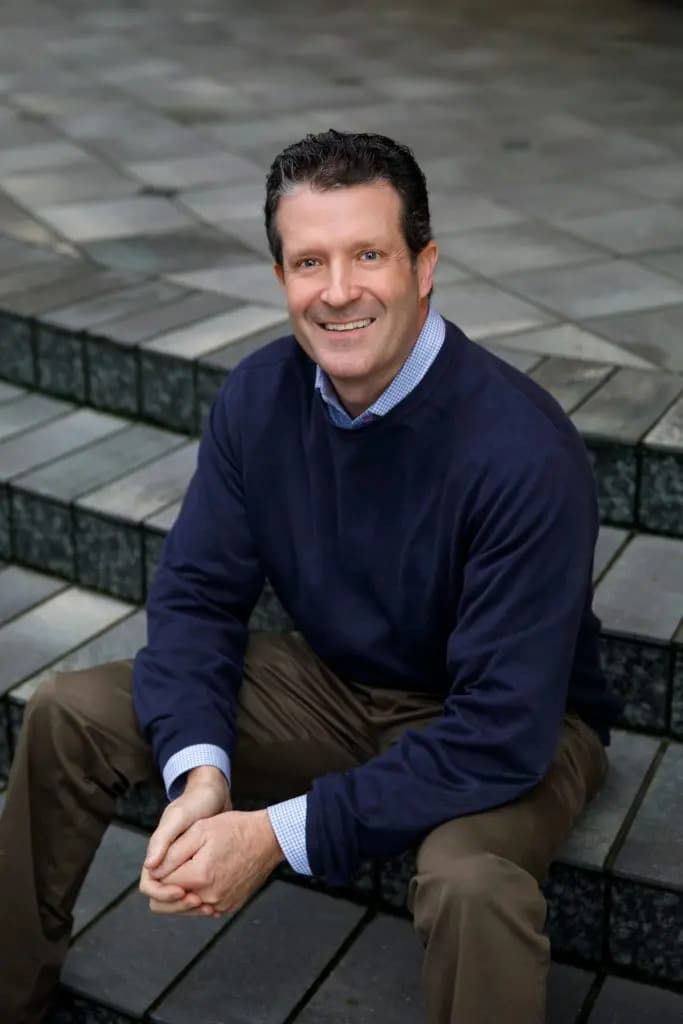 Chief Administrative Officer
Warren Gouk
Warren joins the LifeStance Health team with over 25 years of experience building and running administration groups, finance teams, strategy, sales, business development, and general company management. As chief administrative officer, Warren is responsible for building strong connectivity between centralized finance and the broader organization and assisting with scaling regional operations.
Prior to joining LifeStance Health, Warren was the Chief Operating Officer at Limeade where he focused on building and leading teams to help scale operations, enhance customer delivery & implementation, drive the customer success organization and manage all aspects of financial reporting and planning. Prior to that, Warren was the General Manager and SVP of LexisNexis Healthcare where he was responsible for managing a strategy to build a large, high-growth healthcare business through acquisitions and organic growth.
Warren holds a Bachelor of Commerce in finance & economics from University of British Columbia and maintains professional designations as a Charter Financial Analyst (CFA) and Chartered Professional Accountant (CPA). When not working, Warren participates in hockey, baseball, skiing, golf and is on the board of the Special Olympics.
Chief Development Officer
Kevin M. Mullins
Kevin has over 10 years of experience in healthcare, as both an operator and investor. He joined LifeStance Health in early 2017 and focuses acquiring and integrating new behavioral health practices.
Prior to joining LifeStance, Kevin was a Vice President at Summit Partners where he focused on investments in the healthcare services and life sciences sector. While at Summit, he was part of the team that founded MedSpring Urgent Care, which operates 50 urgent care centers in 3 states and was acquired by Fresenius Medical Care. Previously, Kevin worked at Curaspan and in the Healthcare Investment Banking Group at Leerink Partners. He holds a BA in physics and economics from Bowdoin College and a MBA from the Stanford Graduate School of Business.
Kevin enjoys listening to sports radio, CrossFit, biking and all Boston sports.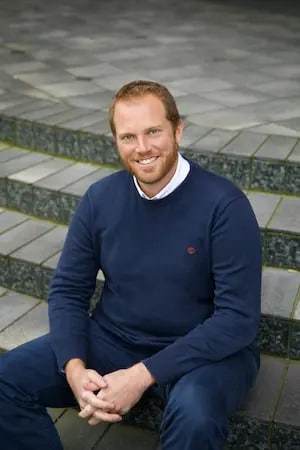 Chief Digital Officer
Pablo Pantaleoni
Pablo has over 12 years of experience building and scaling digital health products and services. He joined LifeStance Health in 2020 and focuses on building a great digital experience for both clinicians and patients.
Prior to joining LifeStance, Pablo led Headspace's digital therapeutics subsidiary (Headspace Health). He also served as the parent company's Vice President of Strategy and New Ventures, leading a team focused on Headspace's global corporate strategy, technology and regulatory strategy, design research, and new ventures. Prior to Headspace, Pablo served as a Senior Director of Health and Venture Design at IDEO, a leading design and innovation consultancy, where he led the healthcare portfolio and worked with startups and global corporations alike to develop digital products and services at the intersection of health and other industries, such as mobility, retail, and education. Prior to IDEO, he co-founded Medtep, a digital health startup that facilitates lasting behavioral changes by personalizing validated prevention and treatment plans. Pablo co-leads the Digital Health NEXT Program at Stanford Biodesign since 2018, where he guides students to start their own businesses in digital health.
Pablo holds a master's in Business Technology from the Ramon Llull University, and a bachelor's degree in Economics and Business Administration from Pompeu Fabra University. He was named to Forbes 30 Under 30, Healthcare list in 2016.
Pablo enjoys traveling and sports. He is also a big foodie.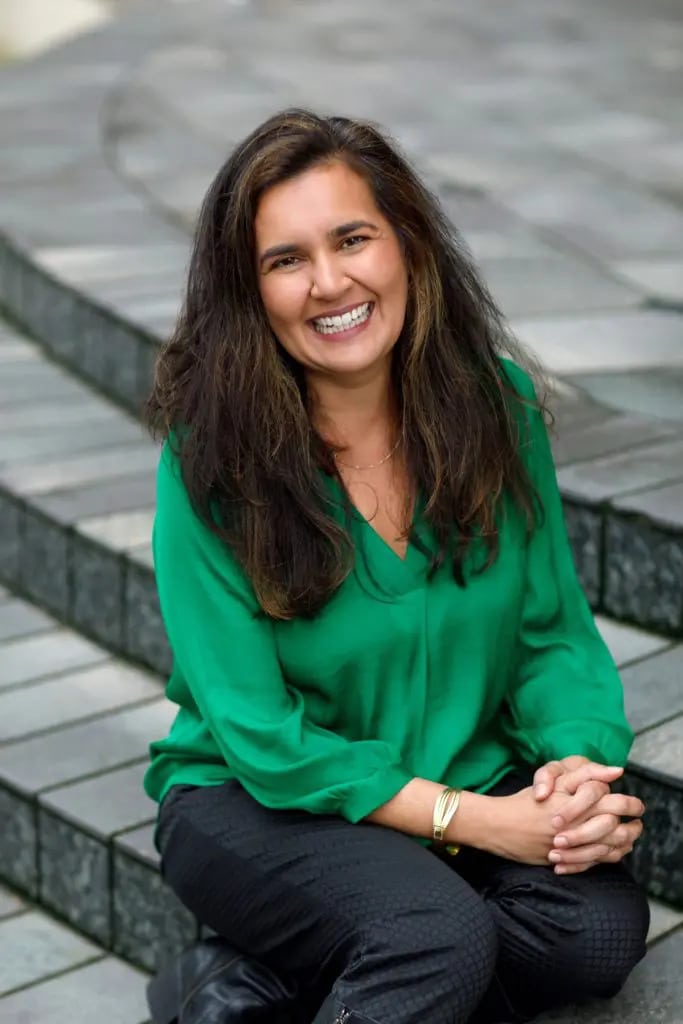 Chief Medical Officer
Anisha Patel-Dunn, D.O.
Dr. Anisha Patel-Dunn serves as Chief Medical Officer at LifeStance Health. Anisha has nearly 20 years of experience as a practicing psychiatrist and managing a large group practice, having co-founded Pacific Coast Psychiatric Associates, Inc. (PCPA) in 2006, now part of LifeStance Health, in San Francisco.
Anisha is responsible for overseeing all clinical services delivered through LifeStance ensuring that care quality meets and exceeds professional standards.
Anisha holds a Bachelor of Science in Biology from Emory University and received her medical degree from The College of Osteopathic Medicine of the Pacific at Western University of Health Sciences. She completed her adult psychiatry residency training at California Pacific Medical Center and is a Board Certified Adult Psychiatrist.
Anisha enjoys spending time with her family, traveling, hiking, and scuba diving.