A Stone, PsyD
Provider Type: Psychologist
Serving: Adult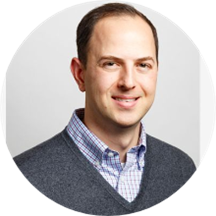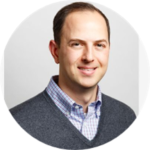 A Stone, PsyD
Dr. Stone treats patients between the ages of 20 and 65.
Dr. Stone joined CCA in March of 2015 and is based out of the Hanover office. He practices an integrated psychotherapeutic approach with teens, adults and couples. A safe exploratory relationship is central to his work, allowing his clients to express thoughts and feelings freely, including aspects of themselves that were previously not fully known. Dr. Stone views therapy as an opportunity for emotional transformation, problem solving and personal growth. He puts emphasis on identifying specifically what his clients wish to change and then he collaboratively sets out to discover what internally is maintaining these patterns. His approach involves self-exploration, regulation of emotion and developing a coherent mind-body understanding of symptom presentation. In addition to discovering and restructuring maladaptive patterns of thought, Dr. Stone focuses on deeply processing and healing emotional pain. His method focuses on symptom reduction as well as the rediscovery of personal qualities and vitalities previously blocked by anxiety, insecurity and limiting beliefs about one's self, others and the world. Dr. Stone aims to help his clients clarify personal meaning and to empower them to take effective action. His work is empirically grounded in the psychotherapy outcome literature and informed by discoveries from the field of neuroscience about how to achieve deep, lasting change.
Dr. Stone treats a wide spectrum of psychiatric disorders and emotional difficulties including depression, anxiety, bipolar and related disorders, trauma- and stressor-related reactions and couples and relational problems.
Specialties
Adolescent/Teen Issues
Agoraphobia
Anger Management
Anxiety
Behavioral Therapy
Bereavement/Grief Counseling
Binge Eating
Borderline Personality Disorder (BPD)
Bullying
Cognitive Behavioral Therapy (CBT)
Cognitive Therapy
Couples Conflict Resolution
Cultural Diversity Issues
Depression
Eating Disorder
Emotional Overeating
Gender Dysphoria
Hyperactive Disorder (ADD/ADHD)
Irrational Fears/Phobias
Loneliness
Malaise
Marriage Conflict Resolution
Marriage Counseling
Mental Health Consultation
Mental Health Problem
Mental Illness
Mood Disorders
Mood Swings
Obsessive Compulsive Disorder (OCD)
Panic Attack
Parenting Counseling
Phobia
Post-Traumatic Stress Disorder (PTSD) Counseling
Pre-College Fears
Pre-Move In Couples Counseling
Premarital Conflict Resolution
Premarital Counseling
Psychological Trauma
Psychology Consultation
Psychotherapy
Relationship Counseling
Relationship Struggles
Separation Anxiety
Sleep Disorder
Sleep Problems
Social Anxiety
Stress
Stress Management
Therapy
Worry
Education & Certifications
PsyD in Clinical Psychology from Argosy University
Social Work from University of Chicago
Bachelor's from Virginia Commonwealth University
Locations
Mechanicsville, VA
9202 Center Oak Court
Mechanicsville, VA 23116-2744