Alexandra Baltimore, MSW, LICSW
Provider Type: Therapist
Serving: Adult & Pediatric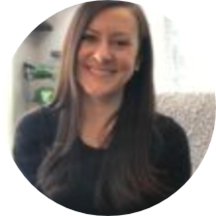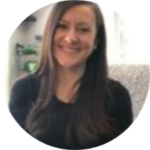 Alexandra Baltimore, MSW, LICSW
Alexandra Baltimore treats patients between the ages of 16 and 40.
Alexandra Baltimore is a Licensed Independent Clinical Social Worker in New Hampshire and Massachusetts. She obtained her Master's Degree in Social Work from Bridgewater State University and her Bachelor's Degree in Psychology from UMass Boston.
Prior to joining The Counseling Center, Ms. Baltimore served in a variety of capacities primarily treating women impacted by the trauma of domestic violence and sexual assault as a therapist, group leader, trainer and consultant. She has also counseled men, women and adolescents experiencing depression, anxiety and panic, substance use, family conflict, psychosis, and other mood disorders in home, hospital and correctional settings.
Ms. Baltimore is currently pursuing certification in perinatal/postpartum mood and anxiety disorder treatment by Postpartum Support International.
She identifies maternal mental health, women's issues and domestic violence counseling as her primary areas of interest and strengths.
Ms. Baltimore believes in and practices evidence-based interventions such as Cognitive Behavioral Therapy, Solution Focused Therapy and Narrative Therapy, in addition to mindfulness skills, honesty, humor and compassion. She is passionate about creating strong, authentic therapeutic alliances with her patients and working alongside them in their journey to create change.
Specialties
Adolescent/Teen Issues
Agoraphobia
Anger Management
Anxiety
Behavioral Therapy
Bereavement/Grief Counseling
Binge Eating
Borderline Personality Disorder (BPD)
Bullying
Cognitive Behavioral Therapy (CBT)
Cognitive Therapy
Couples Conflict Resolution
Cultural Diversity Issues
Depression
Eating Disorder
Emotional Overeating
Gender Dysphoria
Hyperactive Disorder (ADD/ADHD)
Irrational Fears/Phobias
Loneliness
Malaise
Marriage Conflict Resolution
Marriage Counseling
Mental Health Consultation
Mental Health Problem
Mental Illness
Mood Disorders
Mood Swings
Obsessive Compulsive Disorder (OCD)
Panic Attack
Parenting Counseling
Phobia
Post-Traumatic Stress Disorder (PTSD) Counseling
Pre-College Fears
Pre-Move In Couples Counseling
Premarital Conflict Resolution
Premarital Counseling
Psychological Trauma
Psychology Consultation
Psychotherapy
Relationship Counseling
Relationship Struggles
Separation Anxiety
Sleep Disorder
Sleep Problems
Social Anxiety
Stress
Stress Management
Therapy
Worry
Locations
Londonderry, NH
77 Gilcreast Rd, Suite 3000
Londonderry, NH 03053-3563
Nashua, NH
8 Auburn St
Nashua, NH 03064-2614