Alyssa Dallas, LICSW
Provider Type: Therapist
Serving: Adult & Pediatric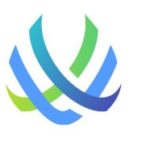 Alyssa Dallas, LICSW
Alyssa Dallas treats patients between the ages of 3 and 80 years old.
Alyssa provides a holistic approach to therapy treating depression, anxiety, ADHD, and relationship issues. As well, people who are experiencing challenges related to stress management, infertility, postpartum, parenthood, life adjustment, relationships, or child development and who enjoy the appropriate use of humor would be a particularly good fit for Alyssa. Her therapeutic style is gentle, supportive, empathic, validating and non-judgmental. She provides individual and family therapy using Solution Focused Therapy, CBT, DBT, Narrative therapy, Internal Family Systems, Mindfulness Based Stress Reduction, TARGET therapy, biofeedback, and other modalities.
Alyssa also provides evidence-based psychological treatments for children, adolescents and adults. Her areas of specialty include anxiety disorders, mood disorders, developmental issues, ADHD, perinatal mental health, mental health of LGBTQ people, grief, health-behavior/lifestyle changes and other specialties. She utilizes a variety of modalities depending on clients' needs, including cognitive-behavior therapy (CBT), dialectical behavioral therapy (DBT) stress-management/relaxation techniques, mindfulness-based interventions, biofeedback, Internal Family Systems (IFS), and Motivational Interviewing (MI). In addition to her clinical services, Alyssa also serves as the Integrated Behavioral Health Consultant for CFPS' outpatient office in Groton, MA.
Locations
Westford, MA
1180 Beacon St, Suite 8A
Westford, MA 01886-3115