Ashley King, MSN, RN
Provider Type: APN
Serving: Adult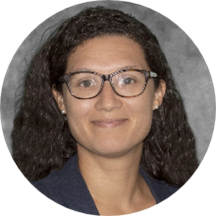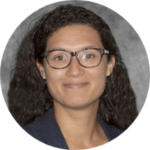 Ashley King, MSN, RN
An adult psychiatric and mental health nurse practitioner, Ms. Ashley King practices at Georgia Behavioral Health Professionals. She caters to the needs of the community of Decatur, GA.
Ms. King completed her master's degree in psychiatric and mental health nursing at the University of California, San Francisco. She is a member of the Sigma Theta Tau International, Honor Society of Nursing, the American Psychiatric Nurses Association, and the American Nurses Credentialing Center.
Ms. King is committed to the continuous care and education of her patients who are in need of therapy. She has an individualized approach to patient care and carefully considers all aspects of her patient's physical and mental health in the interest of properly diagnosing and treating her patients. She does her best to motivate her patients to get their lives back in order.
Specialties
Adolescent Psychiatry
Anger Management
Anxiety
Bereavement/Grief Counseling
Bipolar Disorder
Child and Adolescent Psychiatry
Child Psychiatry Consultation
Daytime Sleepiness
Depression
Development Disorder
Eating Disorder
Hyperactive Disorder (ADD/ADHD)
Medication Review
Mental Health Consultation
Mental Health Problem
Mental Illness
Mood Disorders
Mood Swings
Obsessive Compulsive Disorder (OCD)
Oppositional Defiant Disorder (ODD)
Panic Attack
Personality Disorder
Post-Traumatic Stress Disorder (PTSD) Counseling
Postpartum Depression
Premenstrual Syndrome (PMS)/Premenstrual Dysphoric Disorder (PMDD)
Prescription/Refill
Psychiatric Medication Review
Psychiatry Consultation
Psychiatry Follow Up
Psychological Trauma
Schizophrenia/Psychotic Features
Seasonal Affective Disorder (SAD)
Sleep Disorder
Sleep Problems
Social Anxiety
Stress
Stress Management
Worry
Education & Certifications
San Francisco from University of California
Locations
Decatur, GA
160 Clairemont Ave, Suite 445
Decatur, GA 30030-2500