Brian Taracena, PsyD
Provider Type: Psychologist
Serving: Adult & Pediatric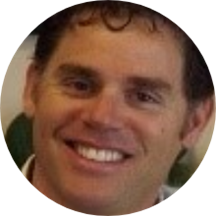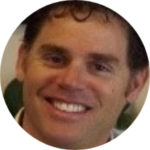 Brian Taracena, PsyD
Dr. Taracena treats patients starting from 9 years old.
Dr. Taracena earned his undergraduate degree from Brigham Young University, and then his doctoral degree from University of Denver in 2001 with an emphasis in behavioral medicine. He completed both his internship and residency at Wasatch Mental Health in Provo, UT. He has gained additional training through University of Colorado Hospital, Denver Police Department and Denver Public Schools. His experience spans a variety of settings including: inpatient medical hospitals, emergency departments, public schools and community mental health centers. Dr. Taracena previously practiced in Utah where he owned and operated a small clinic for the past nine years. Dr. Taracena is a member of the American Psychological Association (APA), National Register for Health Providers in Psychology and is a Past-President for the Utah Psychological Association (UPA).
Dr. Taracena enjoys working with school-aged children, adolescents and adults. Dr. Taracena's approach to treatment primarily makes use of behavioral and cognitive-behavioral theories. Although he maintains a generalist practice, he maintains specialty interests in health psychology, integrated healthcare, learning disabilities, substance abuse and trauma. Additionally, he also conducts psychological and bariatric pre-surgical evaluations.
Specialties
Adolescent/Teen Issues
Agoraphobia
Anger Management
Anxiety
Behavioral Therapy
Bereavement/Grief Counseling
Binge Eating
Borderline Personality Disorder (BPD)
Bullying
Cognitive Behavioral Therapy (CBT)
Cognitive Therapy
Couples Conflict Resolution
Cultural Diversity Issues
Depression
Eating Disorder
Emotional Overeating
Gender Dysphoria
Hyperactive Disorder (ADD/ADHD)
Irrational Fears/Phobias
Loneliness
Malaise
Marriage Conflict Resolution
Marriage Counseling
Mental Health Consultation
Mental Health Problem
Mental Illness
Mood Disorders
Mood Swings
Obsessive Compulsive Disorder (OCD)
Panic Attack
Parenting Counseling
Phobia
Post-Traumatic Stress Disorder (PTSD) Counseling
Pre-College Fears
Pre-Move In Couples Counseling
Premarital Conflict Resolution
Premarital Counseling
Psychological Trauma
Psychology Consultation
Psychotherapy
Relationship Counseling
Relationship Struggles
Separation Anxiety
Sleep Disorder
Sleep Problems
Social Anxiety
Stress
Stress Management
Therapy
Worry
Locations
Exeter, NH
24 Front St, Suite 100
Exeter, NH 03833-2727