Briana Reid, INTERN
Provider Type: Psychologist
Serving: 18 to 64, 65+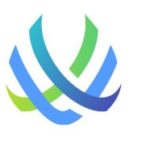 Briana Reid, INTERN
Briana Reid is a doctoral psychology intern with the William James College Consortium (2020-2022).
Ms. Reid provides a relational, holistic and culturally responsive approach to therapy, while utilizing evidence-based psychological treatments for adults of various backgrounds. Her areas of specialty include stress management, identity and self-esteem, anxiety disorders, and health behavior/lifestyles changes. Ms. Reid uses a variety of modalities to fit the unique needs of each individual, including Cognitive-Behavioral Therapy (CBT), Acceptance and Commitment Therapy (ACT), Motivational Interviewing (MI), mindfulness-based interventions, management/relaxation techniques, biofeedback.
Prior to her placement at LifeStance Health, Ms. Reid completed an advanced practicum placement at the New England Center for Healthy Minds, where she performed biopsychosocial assessments for medication prescribers in addition to individual and family therapy services. She also has experience providing individual therapy services for college students, leading lunch groups for young adults with social anxiety and providing psychoeducation and brief mental health screenings to the campus community during her practicum placement at Assumption College Counseling Services. Additionally, Ms. Reid has practicum experience providing group therapy services for adolescents in a partial hospital program and for adults in a structured outpatient addiction program.
Specialties
Agoraphobia
Anger Management
Anxiety
Depression
Eating Disorder
Hyperactive Disorder (ADD/ADHD)
Mood Disorders
Obsessive Compulsive Disorder (OCD)
Panic Attack
Post-Traumatic Stress Disorder (PTSD) Counseling
Social Anxiety
Locations
Milford, MA – 117 Water Street
117 Water Street
Milford, MA 01757-3036
Northborough, MA – 44 Bearfoot Rd
44 Bearfoot Rd, Suite 300
Northborough, MA 01532-1559