Carly Souza, LICSW
Provider Type: Therapist
Serving: Adult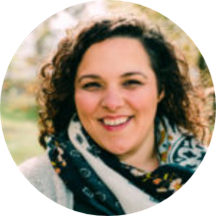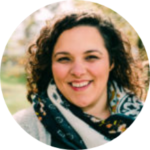 Carly Souza, LICSW
"Life is not a having and getting, but a being and becoming."
– Matthew Arnold
Therapy can be both rewarding and challenging. The simple act of showing up for yourself not only takes bravery but also grit and a continuous practice of self-compassion. You and I will be team members working toward your goals. As team members, we will establish mutual trust through honesty and authenticity. Together, we will uncover experiences you have had in your past that inform your current thoughts and behaviors, unearth skills you can use to manage your stressors and improve your quality of life, and explore how you can use your own unique being and experiences to support your continued growth. As your therapist, I will teach you tools you can use to allay your worried thoughts and cope with feelings of fear, sadness, and regret. I will also challenge you to overcome barriers while encouraging you to celebrate your successes.
My pronouns are she/her/hers. I have been working in the field of social work since 2010 and in my field of practice since 2012. I am trained in dialectical behavior therapy, motivational interviewing, and cognitive behavior therapy. I have a special interest in working with the LGBTQ population and treating symptoms of trauma, and I also have experience working with people who have mood disorders and severe mental illness.
This is where I realized my true joy: connecting with people, listening to their stories, and feeling for their experience. I changed major and eventually received my bachelor's degree in psychology and my master's degree in social work from the University of New Hampshire. After completing my master's degree, I found my first job as an in-home therapist working with youth and families treating social and emotional issues.
Specialties
Adolescent/Teen Issues
Agoraphobia
Anger Management
Anxiety
Behavioral Therapy
Bereavement/Grief Counseling
Binge Eating
Borderline Personality Disorder (BPD)
Bullying
Cognitive Behavioral Therapy (CBT)
Cognitive Therapy
Locations
Dover, NH
16 Fifth St
Dover, NH 03820-2950