Cherish Deoliveira, PsyD
Provider Type: Psychologist
Serving: Adult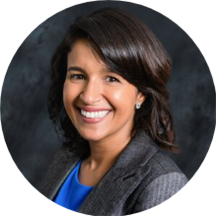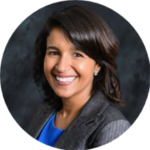 Cherish Deoliveira, PsyD
Dr. Cherish DeOliveira is a bilingual (English & Portuguese) licensed clinical psychologist providing individual teletherapy services for adult women. She specializes in women's health psychology, working with women to support trauma recovery, mood stability, coping with anxiety, resolution of identity issues, complex medical diagnoses, and reproductive health (i.e., pregnancy, postpartum, fertility issues).
Dr. DeOliveira is aware that even when women are trying their best, there are significant barriers that keep them from reaching their potential—at home, at school, at work, and in relationships. Her warm, accepting, and insightful approach allows her to connect with women and support them in tapping into their resilience and overcoming even the most difficult of life's challenges.
Dr. DeOliveira believes that we are wired for connection and we will seek belonging in times of suffering, trauma, and hardship. Dr. DeOliveira views therapy as a chance to witness and support women when they are at their most vulnerable. In working with women, efforts are made to support them in returning to themselves, especially if they are navigating life after trauma or adapting to new life roles (e.g., motherhood). With multicultural psychological approaches, Dr. DeOliveira is an expert in supporting trauma recovery, identity development, and exploration of role formation. She is also trained in working with issues of sexuality, gender, and marginalized identity, with expertise in supporting the LGBTQ+ and Latinx communities.
Dr. DeOliveira treats adult women from ages 18 to 60 years.
Specialties
Adolescent/Teen Issues
Agoraphobia
Anger Management
Anxiety
Behavioral Therapy
Bereavement/Grief Counseling
Binge Eating
Borderline Personality Disorder (BPD)
Bullying
Cognitive Behavioral Therapy (CBT)
Cognitive Therapy
Couples Conflict Resolution
Cultural Diversity Issues
Depression
Eating Disorder
Emotional Overeating
Gender Dysphoria
Hyperactive Disorder (ADD/ADHD)
Irrational Fears/Phobias
Loneliness
Malaise
Marriage Conflict Resolution
Marriage Counseling
Mental Health Consultation
Mental Health Problem
Mental Illness
Mood Disorders
Mood Swings
Obsessive Compulsive Disorder (OCD)
Panic Attack
Parenting Counseling
Phobia
Post-Traumatic Stress Disorder (PTSD) Counseling
Pre-College Fears
Pre-Move In Couples Counseling
Premarital Conflict Resolution
Premarital Counseling
Psychological Trauma
Psychology Consultation
Psychotherapy
Relationship Counseling
Relationship Struggles
Separation Anxiety
Sleep Disorder
Sleep Problems
Social Anxiety
Stress
Stress Management
Therapy
Worry
Education & Certifications
PsyD in Clinical Psychology from William James College
Locations
Chandler, AZ
1600 W Chandler Blvd, Suite 110
Chandler, AZ 85224-6100