Diane Metayer, LCSW
Provider Type: Therapist
Serving: Adult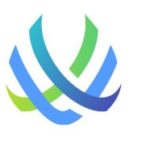 Diane Metayer, LCSW
Ms. Diane Metayer practices psychotherapy as a part of Florida Behavioral Health in Celebration, FL. She is skilled at addressing a wide range of mental health concerns, including anxiety, depression, obsessive-compulsive disorder, worry, and stress.
Ms. Metayer received her bachelor's degree and master's degree in social work from the University of Central Florida. She completed her associate's degree at Broward College.
Ms. Metayer is eager to provide the broader community with the care they deserve and is committed to helping her patients enjoy a healthier lifestyle. She is sensitive to the uniqueness of each patient's situation and routinely adapts her consultations appropriately to accommodate individual needs and concerns.
Specialties
Adolescent/Teen Issues
Agoraphobia
Anger Management
Anxiety
Behavioral Therapy
Bereavement/Grief Counseling
Binge Eating
Borderline Personality Disorder (BPD)
Bullying
Cognitive Behavioral Therapy (CBT)
Cognitive Therapy
Couples Conflict Resolution
Cultural Diversity Issues
Depression
Eating Disorder
Emotional Overeating
Gender Dysphoria
Hyperactive Disorder (ADD/ADHD)
Irrational Fears/Phobias
Loneliness
Malaise
Marriage Conflict Resolution
Marriage Counseling
Mental Health Consultation
Mental Health Problem
Mental Illness
Mood Disorders
Mood Swings
Obsessive Compulsive Disorder (OCD)
Panic Attack
Parenting Counseling
Phobia
Post-Traumatic Stress Disorder (PTSD) Counseling
Pre-College Fears
Pre-Move In Couples Counseling
Premarital Conflict Resolution
Premarital Counseling
Psychological Trauma
Psychology Consultation
Psychotherapy
Relationship Counseling
Relationship Struggles
Separation Anxiety
Sleep Disorder
Sleep Problems
Social Anxiety
Stress
Stress Management
Therapy
Worry
Locations
Celebration, FL
1530 Celebration Blvd, Suite 405
Celebration, FL 34747-5165