Dierich Kaiser, MD
Provider Type: Psychiatrist
Serving: Adult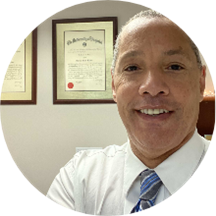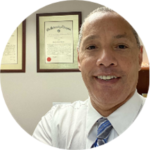 Dierich Kaiser, MD
Dr. Kaiser completed his psychiatry training as Chief Resident at Saint Elizabeths Hospital in Washington, DC, and soon began practicing as a staff psychiatrist with Virginia Baptist Hospital (VBH) in Lynchburg Virginia. He worked for four years performing outpatient and inpatient medication management and psychotherapy for adolescent, adult, and geriatric patients. During that time, he also worked as a psychiatric consultant to Westminster Canterbury adult nursing facility, also in Lynchburg. During his last year at VBH, he served as medical director of the outpatient clinic – starting the extensive administrative experience he has ultimately gained while concurrently practicing psychiatry until the present.
Dr. Kaiser's curriculum vitae details his work experience and research publications that were the outcome of his work as a published research fellow with the American Heart Association. As Assistant Professor of Psychiatry Penn State, Dr. Kaiser provided inpatient care at the Pennsylvania Psychiatric Institute, acted as an editorial reviewer for the Journal of Clinical Psychiatry, and received the Penn State College of Medicine Affiliate Site Teacher of the Year Award.
At Kaiser Permanente, he ultimately achieved the highest patient satisfaction ratings possible and used his knowledge base to mentor fellow clinicians to improve their scores. At Kaiser, he was granted the 2008 Art of Medicine Distinguished Physician Award. As a psychiatrist with the Department of Defense at Andrews Air Force base, Dr. Kaiser treated scores of service members, including members of the Presidential Support Team. There, he was complimented on his ability to assimilate and clinically apply rigorous military protocols for psychiatric care.
Locations
Virginia Beach, VA
575 Lynnhaven Parkway, 305
Virginia Beach, VA 23452-7350