Donna Purcell, PsyD
Provider Type: Psychologist
Serving: Pediatric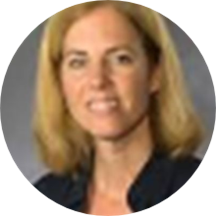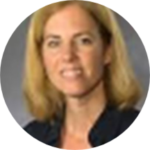 Donna Purcell, PsyD
Dr. Purcell treats patients between the ages of 2 and 18.
Dr. Purcell is a licensed clinical psychologist who specializes in child and family work with children ranging in ages from 2 to 18. Areas of specialty include issues of anxiety, depression, ADHD, behavioral issues, sleep issues, toileting, grief, health/medical issues, issues related to feeding, anger control, developmental issues and disorders, learning or cognitive concerns, and parenting. Dr. Purcell utilizes cognitive behavioral approaches, skill building, parent training, and solution focused techniques to help children and families achieve higher levels of functioning. Dr. Purcell practices in the Hanover/Mechanicsville office.
Dr. Purcell received her Psy.D. in clinical psychology in 1996 from Florida Tech and completed her postdoctoral and residency work with the Virginia Treatment Center for Children where she further specialized with children and families and with children with medical and developmental needs. She has spent the past 18 years building upon her work with children/teens with a variety of needs and their families as this is where her highest interest lies.
Specialties
Adolescent/Teen Issues
Agoraphobia
Anger Management
Anxiety
Behavioral Therapy
Bereavement/Grief Counseling
Binge Eating
Borderline Personality Disorder (BPD)
Bullying
Cognitive Behavioral Therapy (CBT)
Cognitive Therapy
Couples Conflict Resolution
Cultural Diversity Issues
Depression
Eating Disorder
Emotional Overeating
Gender Dysphoria
Hyperactive Disorder (ADD/ADHD)
Irrational Fears/Phobias
Loneliness
Malaise
Marriage Conflict Resolution
Marriage Counseling
Mental Health Consultation
Mental Health Problem
Mental Illness
Mood Disorders
Mood Swings
Obsessive Compulsive Disorder (OCD)
Panic Attack
Parenting Counseling
Phobia
Post-Traumatic Stress Disorder (PTSD) Counseling
Pre-College Fears
Pre-Move In Couples Counseling
Premarital Conflict Resolution
Premarital Counseling
Psychological Trauma
Psychology Consultation
Psychotherapy
Relationship Counseling
Relationship Struggles
Separation Anxiety
Sleep Disorder
Sleep Problems
Social Anxiety
Stress
Stress Management
Therapy
Worry
Education & Certifications
PsyD in Clinical Psychology from Florida Institute of Technology
Residency from Virginia Treatment Center for Children
Locations
Mechanicsville, VA
9202 Center Oak Court
Mechanicsville, VA 23116-2744