Johanna Lewis Esquerre, PhD
Provider Type: Psychologist
Serving: Adult & Pediatric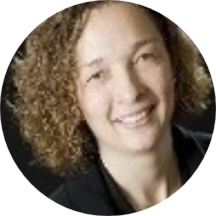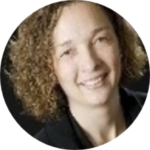 Johanna Lewis Esquerre, PhD
Dr. Lewis treats patients of all ages.
Dr. Lewis is a licensed clinical psychologist with expertise in working with children, adolescents, adults, and their families. She received her Ph.D. in clinical psychology from the Department of Clinical and Health Psychology, Shands Teaching Hospital, at the University of Florida. Dr. Lewis's past positions include a clinical fellowship at the Department of Psychiatry, Children's Hospital/Harvard Medical School in Boston, Massachusetts, and a postdoctoral research fellowship at the Center for Alcohol and Addiction Studies, Brown University where she also received postdoctoral clinical training at Hasbro Children's Hospital in Providence, Rhode Island. Dr. Lewis published and presented original research at national and international scientific meetings. Dr. Lewis is licensed to practice in New Hampshire, and is a member of the Association for Behavioral and Cognitive Therapies, Tourette Syndrome Association, and the International Obsessive Compulsive Disorder Foundation.
Dr. Lewis uses a cognitive-behavioral approach, including exposure and response prevention, in her treatment of children, adolescents, and adults. Her specialty is in the area of obsessive-compulsive behaviors and tic disorders; she received specialized training in exposure and response prevention (E/RP) from the International Obsessive Compulsive Disorder Foundation, and in the Comprehensive Behavioral Intervention for Tics (CBIT) by the Tourette Syndrome Association. She also received specialized training in the treatment of body focused repetitive behavior disorders including trichotillomania and excoriation disorder. Dr. Lewis works with patients struggling with anxiety disorders and depression.
Specialties
Adolescent/Teen Issues
Agoraphobia
Anger Management
Anxiety
Behavioral Therapy
Bereavement/Grief Counseling
Binge Eating
Borderline Personality Disorder (BPD)
Bullying
Cognitive Behavioral Therapy (CBT)
Cognitive Therapy
Couples Conflict Resolution
Cultural Diversity Issues
Depression
Eating Disorder
Emotional Overeating
Gender Dysphoria
Hyperactive Disorder (ADD/ADHD)
Irrational Fears/Phobias
Loneliness
Malaise
Marriage Conflict Resolution
Marriage Counseling
Mental Health Consultation
Mental Health Problem
Mental Illness
Mood Disorders
Mood Swings
Obsessive Compulsive Disorder (OCD)
Panic Attack
Parenting Counseling
Phobia
Post-Traumatic Stress Disorder (PTSD) Counseling
Pre-College Fears
Pre-Move In Couples Counseling
Premarital Conflict Resolution
Premarital Counseling
Psychological Trauma
Psychology Consultation
Psychotherapy
Relationship Counseling
Relationship Struggles
Separation Anxiety
Sleep Disorder
Sleep Problems
Social Anxiety
Stress
Stress Management
Therapy
Worry
Locations
Bedford, NH
8 Commerce Drive, Suite 305
Bedford, NH 03110-6074
Nashua, NH
8 Auburn St
Nashua, NH 03064-2614