Joyce Sauter, LCSW
Provider Type: Therapist
Serving: Adult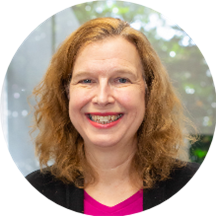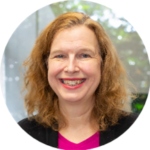 Joyce Sauter, LCSW
Joyce Sauter is a Licensed Clinical Social Worker. As a therapist with Progressive Behavioral Health, Joyce brings her experience and enthusiasm to those who desire positive change. The concept of Person in Environment is foundational to her practice. The promise of this orientation is the assurance that making a positive change in one aspect of our lives causes an empowering ripple effect. This benefits other aspects of our lives, as well as our relationships with those important to us.
Joyce facilitates discovery of what an individual desires, and works in partnership to create an action plan. The resulting strategy may include methods and resources drawn from: Cognitive Behavioral Therapy (CBT), Trauma-Informed therapy, Mindfulness-based methods, Motivational Interviewing, and concepts informed by Family Systems therapy, among others.
Joyce's interests include mood and adjustment issues, anxiety, adolescent and family concerns, recovery and relationship issues. She is a careful and insightful listener, using empathy and skill to support self-discovery. Joyce provides respectful and compassionate care to all who seek it.
Joyce completed her Social Work Master's at The University of Houston's Graduate College of Social Work. Her graduate program was distinguished by selection as a National Child Trauma Project Fellow. Here she received intensive training by nationally recognized specialists, and gained practical experience at a crisis shelter.
Prior to her Social Work studies, Joyce graduated from Northwestern University with a Bachelor of Arts in History, receiving Phi Beta Kappa honors. She then entered The School for International Training, receiving a Master's in International Administration, specializing in Cross-Cultural Management and Training. For many year
Specialties
Adolescent/Teen Issues
Agoraphobia
Anger Management
Anxiety
Behavioral Therapy
Bereavement/Grief Counseling
Binge Eating
Borderline Personality Disorder (BPD)
Bullying
Cognitive Behavioral Therapy (CBT)
Cognitive Therapy
Couples Conflict Resolution
Cultural Diversity Issues
Depression
Eating Disorder
Emotional Overeating
Gender Dysphoria
Hyperactive Disorder (ADD/ADHD)
Irrational Fears/Phobias
Loneliness
Malaise
Marriage Conflict Resolution
Marriage Counseling
Mental Health Consultation
Mental Health Problem
Mental Illness
Mood Disorders
Mood Swings
Obsessive Compulsive Disorder (OCD)
Panic Attack
Parenting Counseling
Phobia
Post-Traumatic Stress Disorder (PTSD) Counseling
Pre-College Fears
Pre-Move In Couples Counseling
Premarital Conflict Resolution
Premarital Counseling
Psychological Trauma
Psychology Consultation
Psychotherapy
Relationship Counseling
Relationship Struggles
Separation Anxiety
Sleep Disorder
Sleep Problems
Social Anxiety
Stress
Stress Management
Therapy
Worry
Education & Certifications
Masters in Social Work from University of Houston
from Northwestern University (Bachelor's)
Locations
Houston, TX
8588 Katy Fwy, #350
Houston, TX 77024-1853