Julia Dombrow, LPC
Provider Type: Therapist
Serving: Adult & Pediatric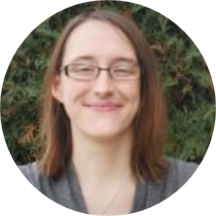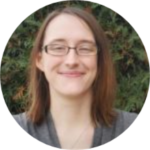 Julia Dombrow, LPC
Julia Dombrow treats patients starting from 6 years old. Julia Dombrow, LPC, introduces healthy strategies to encourage change and healing for her clients. She is able to help clients work and persevere to reach goals, even if the path looks different than initially imagined.
Julia received an MSEd from Northern Illinois University. Prior to joining Edgewood, she worked in both inpatient and community mental health settings. Julia is also a board member for Project Seth, a suicide prevention organization, and is on the mental health advisory board for Kane/Kendall County. She has extensive experience treating trauma, grief and depression, and also is skilled at working with individuals and families struggling with eating disorders.
In therapy, Julia uses creative techniques to better communicate mental health concerns and adapts her style to match client needs. Her methods include Inner Child Work, EMDR, Safe Place, CRT/DBT/ACT, and Expressive Arts.
Specialties
Adolescent/Teen Issues
Agoraphobia
Anger Management
Anxiety
Behavioral Therapy
Bereavement/Grief Counseling
Binge Eating
Borderline Personality Disorder (BPD)
Bullying
Cognitive Behavioral Therapy (CBT)
Cognitive Therapy
Couples Conflict Resolution
Cultural Diversity Issues
Depression
Eating Disorder
Emotional Overeating
Gender Dysphoria
Hyperactive Disorder (ADD/ADHD)
Irrational Fears/Phobias
Loneliness
Malaise
Marriage Conflict Resolution
Marriage Counseling
Mental Health Consultation
Mental Health Problem
Mental Illness
Mood Disorders
Mood Swings
Obsessive Compulsive Disorder (OCD)
Panic Attack
Parenting Counseling
Phobia
Post-Traumatic Stress Disorder (PTSD) Counseling
Pre-College Fears
Pre-Move In Couples Counseling
Premarital Conflict Resolution
Premarital Counseling
Psychological Trauma
Psychology Consultation
Psychotherapy
Relationship Counseling
Relationship Struggles
Separation Anxiety
Sleep Disorder
Sleep Problems
Social Anxiety
Stress
Stress Management
Therapy
Worry
Education & Certifications
MSEd in Clinical Mental Health Counseling from Northern Illinois University
Locations
Naperville, IL
900 E Diehl Road, Suite 101
Naperville, IL 60563-2394