Kaoru Powell, PhD
Provider Type: Psychiatrist
Serving: 0 to 12, 13 to 17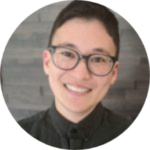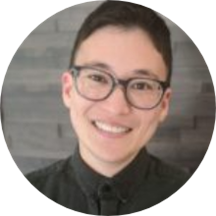 Kaoru Powell, PhD
Dr. Powell treats patients between 5 and 18 years old.
Dr. Kaoru "Ka" Powell (they/them) received their BA in psychology from the University of Hawaii at Manoa, and subsequently received their MA/PhD in clinical psychology with a child and family emphasis from the University of Montana. Dr. Powell completed an APA accredited predoctoral internship at Hennepin County Medical Center in Minneapolis, MN. Throughout their training, Dr. Powell has worked with children and adolescents in a variety of care settings, including hospitals, community mental health clinics, and acute psychiatric inpatient units. Dr. Powell is joining the Counseling Center of New England as a postdoctoral fellow, and will continue their emphasis in child and adolescent psychotherapy and psychological testing.
Dr. Powell uses evidence-based practices, such as cognitive-behavioral therapy (CBT), within a modular framework that is responsive to their clients' values and priorities. In this way, they work collaboratively with their clients to determine targets for treatment, and flexibly apply the research-backed skills and exercises that have been shown to improve those target areas. Dr. Powell values the diverse backgrounds and belief systems that their clients bring to therapy, and will work diligently to adapt treatment to the unique needs of each family. Often, involving parents and caregivers in their child's therapy produces more effective results; with this in mind, Dr. Powell routinely brings parents and caregivers into the therapy process with the goal of empowering the family unit to address issues as they arise in the home and school settings.
Specialties
Adolescent Psychiatry
Anger Management
Anxiety
Bereavement/Grief Counseling
Bipolar Disorder
Child and Adolescent Psychiatry
Child Psychiatry Consultation
Daytime Sleepiness
Depression
Development Disorder
Eating Disorder
Locations
Manchester, NH – 148 Coolidge Ave
148 Coolidge Ave
Manchester, NH 03102-3493