Kathleen Mccune, PhD
Provider Type: Psychologist
Serving: Adult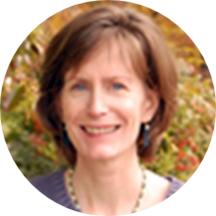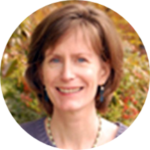 Kathleen Mccune, PhD
Kathleen McCune treats patients starting 18 years old.
Dr. McCune joined Commonwealth Counseling Associates in April of 2004, with over 12 years of experience as a psychotherapist in the Richmond area. She provides individual and group therapy for adults in the Hanover office. Dr. McCune also performs psychological assessments, including cognitive screening and memory and attention evaluations.
Dr. McCune has extensive experience in the area of medical psychology, which focuses on the psychological factors affecting medical conditions, as well as psychological conditions secondary to medical problems. Adjustments to medical problems and new limitations, such as those associated with stroke, are of particular interest to Dr. McCune. Dr. McCune sees adults and has a special interest in working with the older population. Her areas of expertise include retirement age issues, depression, anxiety, and issues of aging. She enjoys working with families on coping with elder care and aging parents.
Dr. McCune received her B.S. in Psychology from Mary Washington College. She completed both her Master of Science in Clinical Psychology and Ph.D. in Clinical Psychology at Virginia Commonwealth University. Dr. McCune was licensed as a Clinical Psychologist in Virginia in 1994, and is a member of the American Psychological Association.
Specialties
Adolescent/Teen Issues
Agoraphobia
Anger Management
Anxiety
Behavioral Therapy
Bereavement/Grief Counseling
Binge Eating
Borderline Personality Disorder (BPD)
Bullying
Cognitive Behavioral Therapy (CBT)
Cognitive Therapy
Couples Conflict Resolution
Cultural Diversity Issues
Depression
Eating Disorder
Emotional Overeating
Gender Dysphoria
Hyperactive Disorder (ADD/ADHD)
Irrational Fears/Phobias
Loneliness
Malaise
Marriage Conflict Resolution
Marriage Counseling
Mental Health Consultation
Mental Health Problem
Mental Illness
Mood Disorders
Mood Swings
Obsessive Compulsive Disorder (OCD)
Panic Attack
Parenting Counseling
Phobia
Post-Traumatic Stress Disorder (PTSD) Counseling
Pre-College Fears
Pre-Move In Couples Counseling
Premarital Conflict Resolution
Premarital Counseling
Psychological Trauma
Psychology Consultation
Psychotherapy
Relationship Counseling
Relationship Struggles
Separation Anxiety
Sleep Disorder
Sleep Problems
Social Anxiety
Stress
Stress Management
Therapy
Worry
Education & Certifications
PhD in Clinical Psychology from Virginia Commonwealth University
Master's in Clinical Psychology from Virginia Commonwealth University
Bachelor's from University of Mary Washington
Locations
Mechanicsville, VA
9202 Center Oak Court
Mechanicsville, VA 23116-2744