Kathleen Mcgee, LMFT
Provider Type: Therapist
Serving: Adult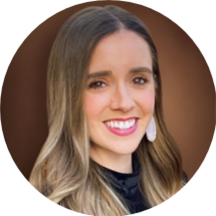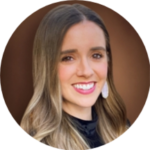 Kathleen Mcgee, LMFT
Katie has prepared a safe space for you and is ready to serve as a guide to help you find the change you're looking for. She's a warm, attentive, and passionate therapist with an innate curiosity about people and relationships. She believes you're the expert about your life and that her job is to help you name and better understand your emotional experiences to gain more clarity, confidence, and compassion for yourself and others. Together you'll work to discover what you need to achieve peace and balance.
Katie brings a systemic perspective to each therapeutic session and tailors her approach to meet each client's unique situation. She uses a variety of modalities, including Emotion-Focused Therapy (EFT) and Internal Family Systems (IFS) while borrowing techniques from attachment theory, relational models, and cognitive models (Cognitive Behavioral Therapy, Dialectical Behavioral Therapy).
Katie earned a Master's degree in Human Development and Family Science with an emphasis on Marriage and Family Therapy from Oklahoma State University, a program accredited by the Commission of Accreditation from Marriage and Family Therapy Education (COMAFTE). She has experience working in various community mental health settings with people of all ages. She enjoys working with young children and families where she infuses sessions with parent-child interaction therapy (PCIT) and play therapy. She also enjoys working with young adults, particularly around relationship concerns, as well as working with couples.
Specialties
Adolescent/Teen Issues
Agoraphobia
Anger Management
Anxiety
Behavioral Therapy
Bereavement/Grief Counseling
Binge Eating
Borderline Personality Disorder (BPD)
Bullying
Cognitive Behavioral Therapy (CBT)
Cognitive Therapy
Couples Conflict Resolution
Cultural Diversity Issues
Depression
Eating Disorder
Emotional Overeating
Gender Dysphoria
Hyperactive Disorder (ADD/ADHD)
Irrational Fears/Phobias
Loneliness
Malaise
Marriage Conflict Resolution
Marriage Counseling
Mental Health Consultation
Mental Health Problem
Mental Illness
Mood Disorders
Mood Swings
Obsessive Compulsive Disorder (OCD)
Panic Attack
Parenting Counseling
Phobia
Post-Traumatic Stress Disorder (PTSD) Counseling
Pre-College Fears
Pre-Move In Couples Counseling
Premarital Conflict Resolution
Premarital Counseling
Psychological Trauma
Psychology Consultation
Psychotherapy
Relationship Counseling
Relationship Struggles
Separation Anxiety
Sleep Disorder
Sleep Problems
Social Anxiety
Stress
Stress Management
Therapy
Worry
Locations
Littleton, CO
7780 S Broadway, Suite 300
Littleton, CO 80122-2648