Kirti Agarwal, LMHC
Provider Type: Therapist
Serving: 0 to 12, 13 to 17, 18 to 64, 65+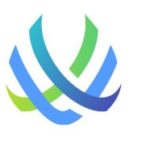 Kirti Agarwal, LMHC
Kirti treats patients upto 60 years old.
Kirti's passion and expertise is in helping the relationship dynamic between people. This caring and skilled professional provides family counseling including youth of all ages; focusing on the thoughts and needs of each member within the family unit, parenting, sibling, and blended family issues. In addition, Kirti specializes in providing individual counseling for children of all ages. She also provides couples and individual counseling for adults including a wide range of relational and personal issues. Kirti is particularly skilled in offering clientele concrete action items to take that lead to emotional, behavioral and relational growth and change. From the moment you meet this compassionate mental health clinician, her intelligence and extensive experience helping clientele with a wide range of challenges shines through, more than can simply be depicted in the brevity of a written bio.
Kirti's personality is one of professionalism, fully engaged, playful, energetic, as well as calm and soothing when appropriate. Her therapeutic approach includes a strength based model where she helps clientele to discover and use their strengths, skills and abilities, as well as principles from Cognitive Behavioral Therapy, play therapy, mindfulness, and family systems therapy. Kirti believes in working together with clients to help them make changes in their life by creating clear goals that improve the quality of their life. This is a caring therapist who believes that real healing change is an individual process that is unique to each person and sees her role as a guide and mentor on this journey. Kirti strongly believes that clients come to counseling because they want to change something that is not working for them.
Specialties
Agoraphobia
Anger Management
Anxiety
Depression
Eating Disorder
Hyperactive Disorder (ADD/ADHD)
Mood Disorders
Obsessive Compulsive Disorder (OCD)
Panic Attack
Post-Traumatic Stress Disorder (PTSD) Counseling
Social Anxiety
Locations
Canton, MA – 45 Shawmut Rd
45 Shawmut Rd, 3rd Floor
Canton, MA 02021-1400