Krista DiVittore, Psy.D
Provider Type: Psychiatrist
Serving: Adult & Pediatric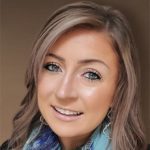 Krista DiVittore, Psy.D
Krista will aim to provide you with a respectful and trusting space where you'll feel heard and empowered to make changes in your life, as well as develop a better understanding of yourself and how you interact with others and the world. You'll be met where you're at in a casual and open way, with appreciation for humor. You'll be provided empathy, support, and perspective. You'll be treated as the real expert with respect to yourself and your personal experiences.
Krista's patients can learn to overcome the specific challenges they are facing in their life, which may include adjustment to a life transition, depression or anxiety, making sense of past trauma, managing difficult relationships, and/or increased understanding of self. Krista tailors her approach to each patient's unique needs and concerns, pulling from a variety of techniques, such as using active listening, providing in-the-moment feedback, exploring and practicing different strategies in session together, and offering different frameworks to understand "why I am the way I am."
Therapeutic modalities Krista draws from include CBT, DBT, ACT, MI, solution-focused, and strengths-based. With these modalities, she helps patients increase awareness to thought, emotional, and behavioral patterns, as well as further develop the strengths and coping strategies in their toolbox that will provide them with the opportunity to grow and change in ways that reduce suffering and make life more meaningful.
With a doctoral degree in Clinical Psychology from Pacific University, Krista has worked with adolescents and adults in a variety of settings and roles, including outpatient individual therapy, social skills groups for adolescents, a year-round day program for adolescents with neurodevelopmental disorders, juvenile correctional facilities, and inpatient forensic hospital. In addition to therapeutic services, she has experience with an array of evaluations, including neuropsychological, diagnostic, educational, forensic, and disability evaluations. She has also co-authored a book, "5 Things You Need to Know About Social Skills Coaching," and a chapter in the book, "Autism in Lockdown."
Specialties
Adolescent Psychiatry
Anger Management
Anxiety
Bereavement/Grief Counseling
Bipolar Disorder
Child and Adolescent Psychiatry
Child Psychiatry Consultation
Daytime Sleepiness
Depression
Development Disorder
Eating Disorder
Hyperactive Disorder (ADD/ADHD)
Medication Review
Mental Health Consultation
Mental Health Problem
Mental Illness
Mood Disorders
Mood Swings
Obsessive Compulsive Disorder (OCD)
Oppositional Defiant Disorder (ODD)
Panic Attack
Personality Disorder
Post-Traumatic Stress Disorder (PTSD) Counseling
Postpartum Depression
Premenstrual Syndrome (PMS)/Premenstrual Dysphoric Disorder (PMDD)
Prescription/Refill
Psychiatric Medication Review
Psychiatry Consultation
Psychiatry Follow Up
Psychological Trauma
Schizophrenia/Psychotic Features
Seasonal Affective Disorder (SAD)
Sleep Disorder
Sleep Problems
Social Anxiety
Stress
Stress Management
Worry
Education & Certifications
Pacifier University from Doctor Of Psychology
Locations
Littleton, CO
7780 S Broadway, Suite 300
Littleton, CO 80122-2648