Lorie Lopez, LMHC
Provider Type: Therapist
Serving: 0 to 12, 13 to 17, 18 to 64, 65+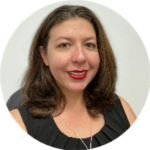 Lorie Lopez, LMHC
Ms. Lorie Lopez is a dedicated and experienced psychotherapist providing expert care to her patients at Florida Behavioral Health in Kissimmee, FL. She offers consultations for a wide array of mental health concerns. These include sleep disorders, gender dysphoria, emotional overeating, separation anxiety, and adjustment disorders.
Ms. Lopez received her master's degree in clinical and counseling psychology from Capella University. Additionally, she is fluent in English and Spanish, which makes her widely accessible to patients from various cultural backgrounds.
Ms. Lopez welcomes patients and families of all ages, from infants to seniors. As a psychotherapist, she understands the importance of giving each patient her focussed attention. She routinely adapts her consultations appropriately to accommodate individual needs and concerns.
Specialties
Agoraphobia
Anger Management
Anxiety
Depression
Eating Disorder
Hyperactive Disorder (ADD/ADHD)
Mood Disorders
Obsessive Compulsive Disorder (OCD)
Panic Attack
Post-Traumatic Stress Disorder (PTSD) Counseling
Social Anxiety
Locations
Kissimmee, FL – 321 W Oak Street
321 W Oak Street
Kissimmee, FL 34741-4421