Marcella Thompson, LCSW, MSW
Provider Type: Therapist
Serving: Adult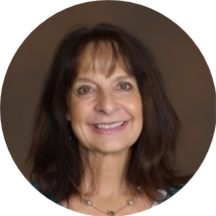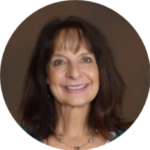 Marcella Thompson, LCSW, MSW
My years as a therapist have taught me that there are few people who escape life without some level of pain, suffering or transitional problem. We also all have our own unique way of managing these difficulties. Sometimes these issues require coping skills we have yet to learn, and support from someone who is not emotionally involved.
I offer a safe and inviting environment, warm and judgment free. I understand that you may be nervous about entering into a therapeutic relationship. Together, we can sort through the complexities of what brings you here. With hope, grace and perhaps a little humor, healing can begin to move you into the place you desire to be.
I work with adults 18 and older. Issues can include but are not limited to: grief and loss, depression, anxiety, fear of change, life transitions (which encompass a vast array of issues) and end of life work. I believe that through curiosity and wonder, life should be celebrated from the beginning to the end, and beyond.
I came to Heart Centered Counseling after 19 years of clinical Social Work in California. Prior to this, I was an art major and spent 15 years decorating new clothing stores and numerous store displays. I saw many years of style changes working with my beloved mannequins.
Sometimes in life there is a point when we realize that we are not honoring our true calling or what makes us feel passionate. It was at this time I returned to college for several more years and earned my MSW degree. Never once have I regretted this choice. My passion was to be connected to people in a helping profession.
Specialties
Adolescent/Teen Issues
Agoraphobia
Anger Management
Anxiety
Behavioral Therapy
Bereavement/Grief Counseling
Binge Eating
Borderline Personality Disorder (BPD)
Bullying
Cognitive Behavioral Therapy (CBT)
Cognitive Therapy
Couples Conflict Resolution
Cultural Diversity Issues
Depression
Eating Disorder
Emotional Overeating
Gender Dysphoria
Hyperactive Disorder (ADD/ADHD)
Irrational Fears/Phobias
Loneliness
Malaise
Marriage Conflict Resolution
Marriage Counseling
Mental Health Consultation
Mental Health Problem
Mental Illness
Mood Disorders
Mood Swings
Obsessive Compulsive Disorder (OCD)
Panic Attack
Parenting Counseling
Phobia
Post-Traumatic Stress Disorder (PTSD) Counseling
Pre-College Fears
Pre-Move In Couples Counseling
Premarital Conflict Resolution
Premarital Counseling
Psychological Trauma
Psychology Consultation
Psychotherapy
Relationship Counseling
Relationship Struggles
Separation Anxiety
Sleep Disorder
Sleep Problems
Social Anxiety
Stress
Stress Management
Therapy
Worry
Locations
Fort Collins, CO
215 W Oak St, 4th Floor
Fort Collins, CO 80521-2734