Mark Vakkur, MD
Provider Type: Psychiatrist
Serving: Adult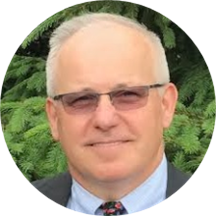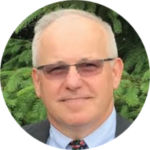 Mark Vakkur, MD
Practicing at Georgia Behavioral Health Professionals, Dr. Mark Vakkur serves the community of Decatur, GA. Dr. Vakkur is a psychiatrist, who completed his medical degree at Duke University. He pursued a residency in psychiatry at the same university.
Dr. Vakkur manages a wide array of concerns, such as depression, anxiety, bipolar disorders, autism, and sleep disorders. He is certified in psychiatry by the American Board of Psychiatry and Neurology.
Dr. Vakkur encourages open communication with his clients which allows him to guide them through their treatment as an active participant in their own wellbeing. He is enthusiastic and detail-oriented in assessing client needs and motivates them to reach their highest potential.
Specialties
Adolescent Psychiatry
Anger Management
Anxiety
Bereavement/Grief Counseling
Bipolar Disorder
Child and Adolescent Psychiatry
Child Psychiatry Consultation
Daytime Sleepiness
Depression
Development Disorder
Eating Disorder
Hyperactive Disorder (ADD/ADHD)
Medication Review
Mental Health Consultation
Mental Health Problem
Mental Illness
Mood Disorders
Mood Swings
Obsessive Compulsive Disorder (OCD)
Oppositional Defiant Disorder (ODD)
Panic Attack
Personality Disorder
Post-Traumatic Stress Disorder (PTSD) Counseling
Postpartum Depression
Premenstrual Syndrome (PMS)/Premenstrual Dysphoric Disorder (PMDD)
Prescription/Refill
Psychiatric Medication Review
Psychiatry Consultation
Psychiatry Follow Up
Psychological Trauma
Schizophrenia/Psychotic Features
Seasonal Affective Disorder (SAD)
Sleep Disorder
Sleep Problems
Social Anxiety
Stress
Stress Management
Worry
Education & Certifications
Doctor of Medicine from Duke University
Residency in Psychiatry from Duke University
Bachelor's from United States Military Academy
Locations
Decatur, GA
160 Clairemont Ave, Suite 445
Decatur, GA 30030-2500