Michael Magee, MSW, LICSW
Provider Type: Therapist
Serving: Adult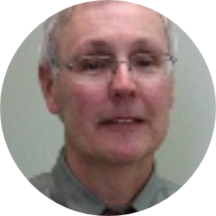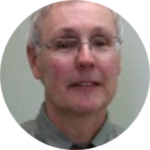 Michael Magee, MSW, LICSW
Mr. Magee treats patients starting 18 years old.
Mr. Magee received his Masters Degree in Social Work from the University of Connecticut in 1985. He completed an internship at the Italian Home for Children in Jamaica Plain, MA. He worked for 6 years in various aspects of child protective services, working with children and families and specializing in permanency planning.
More recently, he spent over 23 years as a manager and psychotherapist at the local Community Mental Health Center. As Director of the Assessment and Brief Treatment Service, Mr. Magee managed the operations of the Adult Outpatient Department, as well as the process of entry into treatment.
He's provided clinical supervision to both experienced and beginning therapists for many years. For 13 years he coordinated and co-lead the Nashua area's Batterer's Intervention Program – a psycho educational group program for men found to have perpetrated domestic violence. He is knowledgeable about abuse issues generally and, in particular, the dynamics involved in domestic violence.
Since joining the Counseling Center in 2009 Mr. Magee has had various management roles, most recently as Director of Patient and Provider Services. His approach as a therapist continues to incorporate flexibility and clinical competence with a diverse client population including many different diagnoses and presenting problems.
He is well versed in such evidenced-based practices as cognitive-behavioral therapy, as well as interpersonal types of therapy, skill building, and insight-oriented approaches – depending upon client need. He has worked with trauma victims and individuals negatively impacted by experiences in their family of
Specialties
Adolescent/Teen Issues
Agoraphobia
Anger Management
Anxiety
Behavioral Therapy
Bereavement/Grief Counseling
Binge Eating
Borderline Personality Disorder (BPD)
Bullying
Cognitive Behavioral Therapy (CBT)
Cognitive Therapy
Couples Conflict Resolution
Cultural Diversity Issues
Depression
Eating Disorder
Emotional Overeating
Gender Dysphoria
Hyperactive Disorder (ADD/ADHD)
Irrational Fears/Phobias
Loneliness
Malaise
Marriage Conflict Resolution
Marriage Counseling
Mental Health Consultation
Mental Health Problem
Mental Illness
Mood Disorders
Mood Swings
Obsessive Compulsive Disorder (OCD)
Panic Attack
Parenting Counseling
Phobia
Post-Traumatic Stress Disorder (PTSD) Counseling
Pre-College Fears
Pre-Move In Couples Counseling
Premarital Conflict Resolution
Premarital Counseling
Psychological Trauma
Psychology Consultation
Psychotherapy
Relationship Counseling
Relationship Struggles
Separation Anxiety
Sleep Disorder
Sleep Problems
Social Anxiety
Stress
Stress Management
Therapy
Worry
Locations
Nashua, NH
8 Auburn St
Nashua, NH 03064-2614