Michelle Ronayne, PhD
Provider Type: Psychologist
Serving: Adult & Pediatric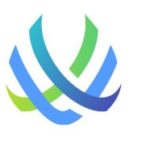 Michelle Ronayne, PhD
Dr. Michelle Ronayne earned her undergraduate degree in psychology from Connecticut College in New London, Connecticut. She went on to earn her Master's and PhD in Clinical Psychology from Suffolk University in Boston, MA. She has had a variety of clinical training experiences including a Veteran's Administration Hospital (Bedford, MA), a practicum focused on working with community members around domestic violence and an internship at a community mental health center in Walpole, MA with a focus on children, adolescents and families where she continued to work with a non-profit domestic violence agency as well.
Dr. Ronayne has spent many years in academia having taught at a variety of colleges in Massachusetts and New Hampshire teaching courses such as Domestic Violence, Family Violence, Introduction to Psychology and Abnormal Psychology. She continued to explore her research interests in power and empowerment with a specific focus on the role of power in organizational development. Additionally, Dr. Ronayne has administrative experience having served as an Associate Director of a multi-site practice in Massachusetts.
Dr. Ronayne has worked with individuals and families across the lifespan. Her focus has moved to children and adolescents although she continues to work with adults as well. She is trained in TF-CBT and most recently has been part of a yearlong training collaboration with nationally certified trainers. Dr. Ronayne also has experience working with substance abuse specifically having worked with individuals on suboxone maintenance. She integrates treatment approaches working from a strength based, client-centered perspective blending Relational, Cognitive Behavioral Therapy, TF-CBT, Family Systems and Solution Focused approaches.
Specialties
Adolescent/Teen Issues
Agoraphobia
Anger Management
Anxiety
Behavioral Therapy
Bereavement/Grief Counseling
Binge Eating
Borderline Personality Disorder (BPD)
Bullying
Cognitive Behavioral Therapy (CBT)
Cognitive Therapy
Couples Conflict Resolution
Cultural Diversity Issues
Depression
Eating Disorder
Emotional Overeating
Gender Dysphoria
Hyperactive Disorder (ADD/ADHD)
Irrational Fears/Phobias
Loneliness
Malaise
Marriage Conflict Resolution
Marriage Counseling
Mental Health Consultation
Mental Health Problem
Mental Illness
Mood Disorders
Mood Swings
Obsessive Compulsive Disorder (OCD)
Panic Attack
Parenting Counseling
Phobia
Post-Traumatic Stress Disorder (PTSD) Counseling
Pre-College Fears
Pre-Move In Couples Counseling
Premarital Conflict Resolution
Premarital Counseling
Psychological Trauma
Psychology Consultation
Psychotherapy
Relationship Counseling
Relationship Struggles
Separation Anxiety
Sleep Disorder
Sleep Problems
Social Anxiety
Stress
Stress Management
Therapy
Worry
Locations
Nashua, NH
8 Auburn St
Nashua, NH 03064-2614