Nicole Almeida, MD
Provider Type: Psychiatrist
Serving: Adult & Pediatric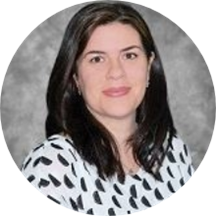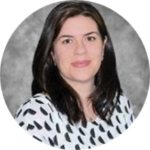 Nicole Almeida, MD
Compassionate and caring, Dr. Nicole Almeida serves the community of Decatur, GA. She practices at Georgia Behavioral Health Professionals. As a psychiatrist, Dr. Almeida is proficient in providing sound guidance for anger management, development disorders, anxiety, depression, and sleep disorders. She also manages a host of other issues which need compassionate attention.
Dr. Almeida completed her medical training at the Ross University School of Medicine. She pursued her undergraduate education at the University of Miami. She is certified in psychiatry and child and adolescent psychiatry by the American Board of Psychiatry and Neurology. Well trained, she constantly strives to stay on top of current research and advancement in medicine to ensure she caters to all her patients' medical needs.
Dr. Almeida is extremely passionate about her work and invests in making her patients feel better. She has an individualized approach to patient care and carefully considers all aspects of her patient's physical and mental health in the interest of properly diagnosing and helping them.
Specialties
Adolescent Psychiatry
Anger Management
Anxiety
Bereavement/Grief Counseling
Bipolar Disorder
Child and Adolescent Psychiatry
Child Psychiatry Consultation
Daytime Sleepiness
Depression
Development Disorder
Eating Disorder
Hyperactive Disorder (ADD/ADHD)
Medication Review
Mental Health Consultation
Mental Health Problem
Mental Illness
Mood Disorders
Mood Swings
Obsessive Compulsive Disorder (OCD)
Oppositional Defiant Disorder (ODD)
Panic Attack
Personality Disorder
Post-Traumatic Stress Disorder (PTSD) Counseling
Postpartum Depression
Premenstrual Syndrome (PMS)/Premenstrual Dysphoric Disorder (PMDD)
Prescription/Refill
Psychiatric Medication Review
Psychiatry Consultation
Psychiatry Follow Up
Psychological Trauma
Schizophrenia/Psychotic Features
Seasonal Affective Disorder (SAD)
Sleep Disorder
Sleep Problems
Social Anxiety
Stress
Stress Management
Worry
Education & Certifications
Doctor of Medicine from Ross University School of Medicine
Bachelor's from University of Miami
Locations
Decatur, GA
160 Clairemont Ave, Suite 445
Decatur, GA 30030-2500