Robert Freeman, MD
Provider Type: Psychiatrist
Serving: Adult & Pediatric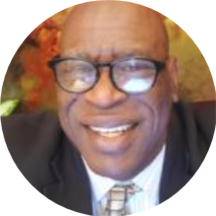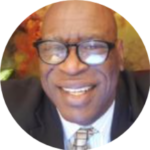 Robert Freeman, MD
*Treats patients ages 15-65.
I look forward to our working together to resolve the dis-ease you have been experiencing. I embarked onto the road to becoming be a Doctor since the 4th grade when I discovered the model of a skeleton in the corner of the Science teachers' room. I later discovered that the Science teacher had been a Medic in the Army. We lived in a town that produced the largest number of teachers for the state and all around me were teachers. I approach working with my patients as a teacher encouraging them to learn how their body works.
I continue to be excited about doing this work every day to help with the resolution of the symptoms my patients are experiencing. Luckily in Psychiatry as in other disciplines of Medicine, orderly collection of the information is vital to understanding the presenting problem.
In many cases, there may be a somatic cause undergirding a behavioral presentation. In some cases, Iron Deficiency may be one cause of Restless Legs Syndrome as well as a positive family history. So, the completion of lab tests, when suggested, are critical to identifying and managing both physical and behavioral illness. Treatment of the Iron Deficiency would then be important as well as the use of other agents.
So, even though you are presenting with complaints of Anxiety, Depression, or Mood Swings my job is to screen for any functional causes of those symptoms and address them.
Now you have some insight into why our forging a strong partnership is vital to helping you achieve the goal of having the best outcome.
I have worked in many areas of Psychiatry and utilize that knowledge base to help you on your journey to wellness.
Specialties
Adolescent Psychiatry
Anger Management
Anxiety
Bereavement/Grief Counseling
Bipolar Disorder
Child and Adolescent Psychiatry
Child Psychiatry Consultation
Daytime Sleepiness
Depression
Development Disorder
Eating Disorder
Hyperactive Disorder (ADD/ADHD)
Medication Review
Mental Health Consultation
Mental Health Problem
Mental Illness
Mood Disorders
Mood Swings
Obsessive Compulsive Disorder (OCD)
Oppositional Defiant Disorder (ODD)
Panic Attack
Personality Disorder
Post-Traumatic Stress Disorder (PTSD) Counseling
Postpartum Depression
Premenstrual Syndrome (PMS)/Premenstrual Dysphoric Disorder (PMDD)
Prescription/Refill
Psychiatric Medication Review
Psychiatry Consultation
Psychiatry Follow Up
Psychological Trauma
Schizophrenia/Psychotic Features
Seasonal Affective Disorder (SAD)
Sleep Disorder
Sleep Problems
Social Anxiety
Stress
Stress Management
Worry
Education & Certifications
Doctor of Medicine from Medical School - Tufts University
Jacobi Medical Center from Albert Einstein College of Medicine of Yeshiva University
Jacobi Medical Center from Albert Einstein College of Medicine of Yeshiva University
Jacobi Medical Center from Albert Einstein College of Medicine of Yeshiva University
from Boston University (Bachelor's)
Locations
Bronx, NY
2900 Exterior St, Suite 203
Bronx, NY 10463-7103