Spencer Cruz-Katz, PhD
Provider Type: Psychologist
Serving: Adult & Pediatric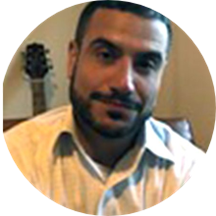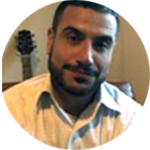 Spencer Cruz-Katz, PhD
Cruz-Katz treats patients between the ages of 8 and 75.
Dr. Cruz-Katz is a licensed clinical psychologist who joined the West End office of Commonwealth Counseling Associates in 2017. He is a graduate of Fordham University where he earned his Ph.D. in Clinical Psychology with a concentration in child and family treatment in 2016. Dr. Cruz-Katz completed his internship through the Hutchings Psychiatric Center of the New York State Office of Mental Health program with rotations in adult, youth, and geriatric inpatient and outpatient units.
A former researcher with the Psychiatric Institute of Columbia University, director of an addiction recovery program, and foster care case manager, Dr. Cruz-Katz has over 20 years in the field. Throughout his career, he has focused on improving personal mental health management, lessening the impact of difficulties encountered or troubling experiences, and increasing communication and honesty among individuals. In treatment, Dr. Cruz-Katz focuses on the relationship with the patient to establish a validating, safe, and accepting environment while remaining acutely aware of the uniqueness of the individual and of each situation encountered. This, in turn, allows for a collaborative approach to treatment and problem-solving directly benefiting outcomes.
Dr. Cruz-Katz is a cognitive-behavioral psychologist specializing in third-wave treatments such as Dialectical Behavioral Therapy and Acceptance and Commitment Therapy. However, he is able to dynamically draw on an eclectic range of modalities in order to best meet the need of the patient. Dr. Cruz-Katz has extensive experience in diagnosing and treating anxiety and related disorders (e.g., panic, OCD, ADHD, phobias), depression, trauma/PTSD, and issues related to relationships.
Locations
Glen Allen, VA
5213 Hickory Park Drive, Suite A
Glen Allen, VA 23059-2617