Sreenivas Katragadda, MD
Provider Type: Psychiatrist
Serving: Adult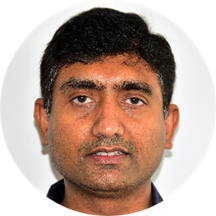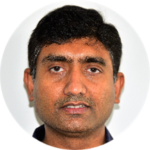 Sreenivas Katragadda, MD
Dr. Sreenivas Katragadda (informally referred to as "Dr. Sree" for short) is a licensed, board certified Psychiatrist. His practice is open to all age groups, including children, adolescents and adults.
He completed his medical degree at The University of Health Sciences in India, and then completed his adult residency training in Psychiatry at the University of Liverpool, England and Bergen Regional Medical Center in New Jersey. Dr. Katraggada went on to complete a fellowship in Child and Adolescent Psychiatry at Dartmouth Hitchcock Medical Center in Lebanon, NH, and following his fellowship training continued to provide outpatient treatment at Dartmouth Hitchcock Medical Center where he also served on the faculty at Dartmouth Medical School. In addition to outpatient clinical practice, Dr. Katraggada has provided consultation to public and private inpatient, residential, and developmental programs for children and adolescents, and continues to provide emergency coverage for child psychiatric facilities.
In addition to his clinical practice at The Counseling Center's Manchester office, he consults to Crotched Mountain School and to The NH Bureau of Developmental Services. He remains as an adjunct faculty member in the Department of Psychiatry, Dartmouth Medical School.
Dr. Katraggada maintains a general psychiatric practice serving children, adolescents, and adults, focusing exclusively on psychopharmacologic/medication management. He maintains a special interest in the medication management of individuals with Autism Spectrum Disorders, other developmental disabilities, and ADHD.
Specialties
Adolescent Psychiatry
Anger Management
Anxiety
Bereavement/Grief Counseling
Bipolar Disorder
Child and Adolescent Psychiatry
Child Psychiatry Consultation
Daytime Sleepiness
Depression
Development Disorder
Eating Disorder
Hyperactive Disorder (ADD/ADHD)
Medication Review
Mental Health Consultation
Mental Health Problem
Mental Illness
Mood Disorders
Mood Swings
Obsessive Compulsive Disorder (OCD)
Oppositional Defiant Disorder (ODD)
Panic Attack
Personality Disorder
Post-Traumatic Stress Disorder (PTSD) Counseling
Postpartum Depression
Premenstrual Syndrome (PMS)/Premenstrual Dysphoric Disorder (PMDD)
Prescription/Refill
Psychiatric Medication Review
Psychiatry Consultation
Psychiatry Follow Up
Psychological Trauma
Schizophrenia/Psychotic Features
Seasonal Affective Disorder (SAD)
Sleep Disorder
Sleep Problems
Social Anxiety
Stress
Stress Management
Worry
Locations
Manchester, NH
148 Coolidge Ave
Manchester, NH 03102-3493
Nashua, NH
8 Auburn St
Nashua, NH 03064-2614