Susan Palmer-Ansorg, PhD
Provider Type: Psychologist
Serving: Pediatric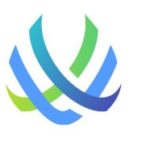 Susan Palmer-Ansorg, PhD
Dr. Palmer – Ansorg received her Bachelor of Arts in Social Sciences from Hofstra University in 1988 and her PhD in Counseling Psychology from the State University of New York at Buffalo in 1997. She completed her pre-doctoral internship at Primary Children's Medical Center in Salt Lake City, UT, where she worked in adolescent residential treatment and the outpatient Learning Problems Clinic. She completed her post-doctoral residency serving as the psychology consultant to the severely emotionally disturbed public school in West Palm Beach, FL. Dr. Palmer-Ansorg has served as a consulting psychologist to the Florida department of juvenile justice and the Palm Beach county school district, and has rendered expert testimony in juvenile and family court proceedings in both Florida and Washington State. She has provided training and consultations to schools, community organizations, and professional associations. She has been licensed as a psychologist since 1998, and specializes in the evaluation and treatment of children, adolescents, adults, and families.
Dr. Palmer-Ansorg has also served in administrative capacities throughout her career. She was the Director of Education for an adolescent residential treatment center and the Clinical Director of an outpatient adolescent sex offender treatment program, both located in Florida. She has been the clinical and administrative director of Family Psychology Associates, a small group practice north of Seattle, from 2002 to 2013. As the Director she has supervised practicum students and postdoctoral residents, as well as other licensed Masters level therapists and psychologists.
Dr. Palmer-Ansorg works with clients to understand their own thinking processes and belief systems, to develop new coping strategies and learn new skills to interact with family and others interpersonally, and to make lifestyle adjustments to bolster internal psychological and coping resources. Making targeted changes in these areas leads to improvements in overall mood and well-being for families and individuals. She works with children and adolescents using tools that are engaging and interactive and take into account their developmental needs and abilities. She works with a range of clinical issues including depression/anxiety, parenting issues, attention problems, impulse control problems, self-esteem, trauma, stress management, coping/adjustment Issues, grief and loss, temper tantrums, and anger management.
Specialties
Adolescent/Teen Issues
Agoraphobia
Anger Management
Anxiety
Behavioral Therapy
Bereavement/Grief Counseling
Binge Eating
Borderline Personality Disorder (BPD)
Bullying
Cognitive Behavioral Therapy (CBT)
Cognitive Therapy
Couples Conflict Resolution
Cultural Diversity Issues
Depression
Eating Disorder
Emotional Overeating
Gender Dysphoria
Hyperactive Disorder (ADD/ADHD)
Irrational Fears/Phobias
Loneliness
Malaise
Marriage Conflict Resolution
Marriage Counseling
Mental Health Consultation
Mental Health Problem
Mental Illness
Mood Disorders
Mood Swings
Obsessive Compulsive Disorder (OCD)
Panic Attack
Parenting Counseling
Phobia
Post-Traumatic Stress Disorder (PTSD) Counseling
Pre-College Fears
Pre-Move In Couples Counseling
Premarital Conflict Resolution
Premarital Counseling
Psychological Trauma
Psychology Consultation
Psychotherapy
Relationship Counseling
Relationship Struggles
Separation Anxiety
Sleep Disorder
Sleep Problems
Social Anxiety
Stress
Stress Management
Therapy
Worry
Locations
Center Harbor, NH
319 Whittier Hwy, Suite 8
Center Harbor, NH 03226-3624