Tyler Taylor, LCSW
Provider Type: Therapist
Serving: Adult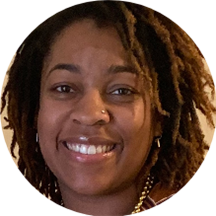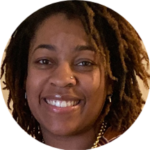 Tyler Taylor, LCSW
Tyler Taylor treats patients starting 18 years old.
Tyler Taylor specializes in working with the mental, behavioral and emotional health concerns of women. She has a specific expertise in the assessment and treatment of Eating Disorders. Tyler's focus on women's issues is comprehensive and includes the treatment of anxiety, depression, sexual and emotional trauma, work-life, parenting, relationship and issues of self-esteem.
Tyler uses an individualized approach in treatment to provide a balance of cognitive behavioral, dialectical behavioral and psychodynamic therapy modalities. She works from a strength based, person-centered, biopsychosocial spiritual perspective. She incorporates expressive art and creativity into sessions as appropriate. Tyler collaborates with other professionals involved in client care that enhances effective treatment and healing.
Tyler engages in building strong therapeutic relationships with clients that allows for a natural, comforting, and safe bond. Tyler values the sacred experience of each person's life and welcomes clients to build a healthier narrative. Her empathetic, warm and relatable demeanor allows clients to be themselves and make changes at their own pace. Tyler has a passion for connecting with, empowering and encouraging others.
Tyler earned her Bachelor of Arts Degree at Virginia Wesleyan College in 2015, double majoring in Psychology and Women & Gender Studies, minoring in Sociology. Tyler earned her Master of Social Work Degree from Virginia Commonwealth University in 2017.
Specialties
Adolescent/Teen Issues
Agoraphobia
Anger Management
Anxiety
Behavioral Therapy
Bereavement/Grief Counseling
Binge Eating
Borderline Personality Disorder (BPD)
Bullying
Cognitive Behavioral Therapy (CBT)
Cognitive Therapy
Locations
Richmond, VA
7301 Forest Ave St 200
Richmond, VA 23226-3792