William Fahey, PH.D.
Provider Type: Psychologist
Serving: Adult & Pediatric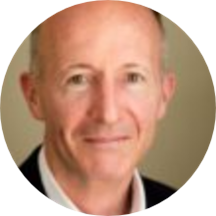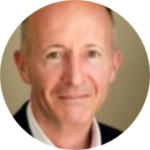 William Fahey, PH.D.
William Fahey treats patients starting from 10 years old.
Dr. Fahey is a licensed psychologist in both New Hampshire and Massachusetts. He completed his Bachelor of Science degree in General Psychology at American International College in Springfield, MA; his Master of Arts degree in Psychology from Connecticut College in New London, CT; and his doctoral degree in Counseling Psychology from Indiana State University in Terre Haute, IN. Dr. Fahey also completed a postdoctoral fellowship in Pediatric Psychology from the University of Oklahoma Health Sciences Center in Oklahoma City, OK.
Dr. Fahey has been practicing in the Seacoast area for the past three years. Prior to this, Dr. Fahey worked in Massachusetts, Virginia, Oklahoma, and Wisconsin. He has extensive experience providing child, adolescent, and family psychotherapy; individual, couples, and group psychotherapy.
Dr. Fahey operates from a strengths-based approach to psychotherapy, incorporating mindfulness, family systems, health psychology, cognitive behavioral therapy, and strategic techniques.
Areas of particular specialty include Adult and Child ADHD; coping with physical health challenges; sexual orientation and gender identity (WPATH trained); anxiety and mood disorders; and emerging adulthood.
Specialties
Adolescent/Teen Issues
Agoraphobia
Anger Management
Anxiety
Behavioral Therapy
Bereavement/Grief Counseling
Binge Eating
Borderline Personality Disorder (BPD)
Bullying
Cognitive Behavioral Therapy (CBT)
Cognitive Therapy
Couples Conflict Resolution
Cultural Diversity Issues
Depression
Eating Disorder
Emotional Overeating
Gender Dysphoria
Hyperactive Disorder (ADD/ADHD)
Irrational Fears/Phobias
Loneliness
Malaise
Marriage Conflict Resolution
Marriage Counseling
Mental Health Consultation
Mental Health Problem
Mental Illness
Mood Disorders
Mood Swings
Obsessive Compulsive Disorder (OCD)
Panic Attack
Parenting Counseling
Phobia
Post-Traumatic Stress Disorder (PTSD) Counseling
Pre-College Fears
Pre-Move In Couples Counseling
Premarital Conflict Resolution
Premarital Counseling
Psychological Trauma
Psychology Consultation
Psychotherapy
Relationship Counseling
Relationship Struggles
Separation Anxiety
Sleep Disorder
Sleep Problems
Social Anxiety
Stress
Stress Management
Therapy
Worry
Locations
Exeter, NH
24 Front St, Suite 100
Exeter, NH 03833-2727