Yae Rim Lee, MD
Provider Type: Psychiatrist
Serving: 0 to 12, 13 to 17, 18 to 64, 65+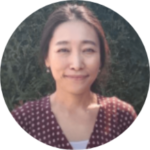 Yae Rim Lee, MD
Dr. Yae Rim Lee treats patients starting from 15 years old.
Dr. Yae Rim Lee, Board-Certified Psychiatrist, provides psychiatric care to both adolescents and adults. Through comprehensive evaluation and using a biopsychosocial model, she creates treatment plans for patients with affective disorders, anxiety issues (including PTSD), and chemical dependencies.
Dr. Lee earned an MD from Chonbuk National University in South Korea. She completed her residency in psychiatry at Southern Illinois University School of Medicine, where she served as chief resident of inpatient units. While at SIU, Dr. Lee also earned a psychotherapy achievement award and several outstanding academic performance awards.
Prior to joining Edgewood, Dr. Lee was attending psychiatrist at Maple Street Clinic, where she provided diagnostic evaluations and treatments to patients of all ages, including those suffering from drug and alcohol addictions.
Dr. Lee's goal is to not only treat a patient, but also help them realize they are a valuable, unique human being living with a mental illness. Through treatment options, psychoeducation, and collaboration with therapists, primary care physicians, and, if needed, family members, Dr. Lee is committed to helping each client live their life to the fullest.
Specialties
Adolescent Psychiatry
Anger Management
Anxiety
Bereavement/Grief Counseling
Bipolar Disorder
Child and Adolescent Psychiatry
Child Psychiatry Consultation
Daytime Sleepiness
Depression
Development Disorder
Eating Disorder
Locations
Darien, IL – 7900 South Cass Ave
7900 South Cass Ave, Suite 200
Darien, IL 60561-1500
Naperville, IL – 900 E Diehl Road
900 E Diehl Road, Suite 101
Naperville, IL 60563-2394