Blog
How Parents Can Manage Anxiety During COVID-19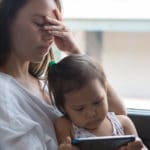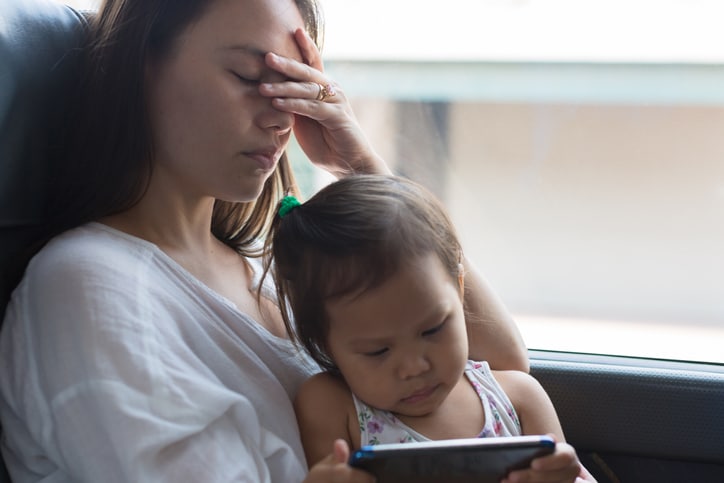 By Lifestance Health on April 14, 2020
The COVID-19 pandemic and consequential quarantine measures have made life difficult for people of all kinds. For parents, the crisis may cause anxiety for many reasons. In addition to worries about the virus and your own employment, you may be anxious about keeping your children busy and continuing school virtually.
With all the new worries on your plate, it's no wonder you may feel symptoms of anxiety disorders, including:
Panic attacks
Trouble sleeping
Excessive worrying
Easily agitated
Trouble concentrating
Although everyone has to maintain social distancing for the good of our society, you do not have to go through this alone. The following strategies can help you cope with anxiety during this unprecedented time.
1. Make Self-Care a Priority
With your kids home 24/7 and no outlets outside the home, you spend most of your time caring for others. Depending on your work and other relationships, you may find yourself pouring a lot into those aspects of your life as well. In times like these, it's important to remember one simple metaphor: you cannot pour from an empty cup.
While you want to give and give to your children, relationships, and work, this is impossible if you don't refill your energy every once in a while. Self-care may look different these days than it did before the pandemic, but it remains vital. Even if you cannot take time to do things you truly enjoy, at least make sure you're taking care of your body with healthy habits such as getting enough sleep.
View this post on Instagram
2. Seek Guidance From the Professionals
Many times, practicing self-care is easier said than done. After all, how can you get great sleep when your mind is racing? If worry and panic are keeping you from living daily life as best as you can, teletherapy can help.
In teletherapy sessions, you get all the benefits of talking to a therapist while maintaining social distancing. When you connect to a therapist through video chats, you can talk about how COVID-19 has affected your life and thought patterns.
Your therapist will recommend ways to change your thoughts and behaviors to build positive coping mechanisms. Studies have shown time and time again that teletherapy is as effective as and more accessible than in-person counseling.
3. Find Normalcy Wherever You Can
While you may not be able to have playdates or go to the park, you can try to find normalcy when possible. For example, keeping to your meal and bedtime routines can help you and your children feel a little more grounded during this difficult time. You can also have virtual playdates, and find other ways to connect with friends. Anything that reminds you of what life was like before and what it will be like again can help.
4. Cut Everyone Some Slack
You do not need to be a Pinterest-perfect parent at any point, much less during a global pandemic. While social media may have you believe that all other parents are doing arts and crafts, coping well with online learning, and having a great time, this does not reflect reality. Remember that people only post online what they want others to know about them.
You and your kids may struggle some days, and that's perfectly acceptable. For example, if some days include more screen time than you would normally allow, that's perfectly fine. Cut you and your kids some slack as you go through this global crisis together.
Don't struggle alone.
Our providers can help.