Services
Dialectical Behavioral Therapy
DBT is often used to treat people who have seen little to no improvement with other types of therapies.
Click Here To Search DBT Providers in Your Area
What is Dialectical Behavioral Therapy?
This treatment focuses on problem solving and acceptance-based strategies and operates within a framework of dialectical methods. The term dialectical refers to the processes that bring opposite concepts like change and acceptance together. This form of therapy is often used to treat people who have seen little to no improvement with other types of therapies.
Conditions That Can Be Treated with DBT
DBT has proven to be effective for treating and managing a wide range of mental health conditions, including:
Borderline personality disorder (BPD)
Non-suicidal self-injury
Suicidal behavior
Substance abuse
Eating disorders (including anorexia nervosa, binge eating disorder and bulimia)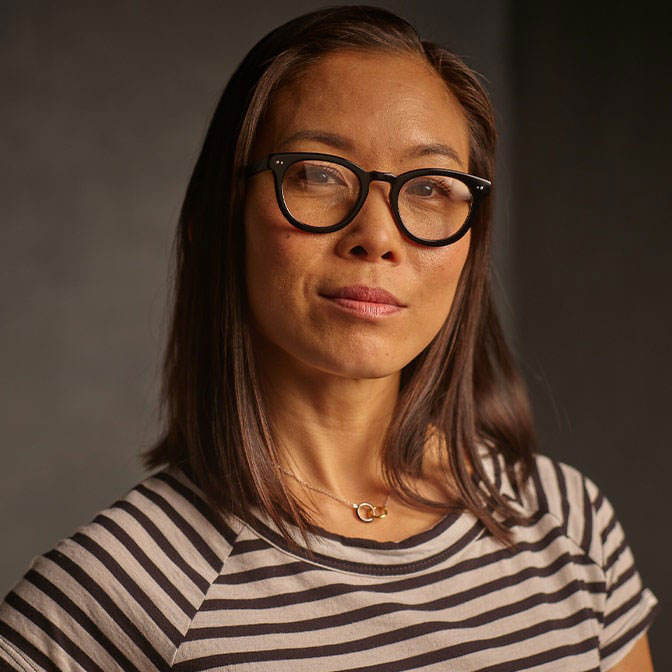 Who Will Benefit from Dialectical Behavioral Therapy?
Because this therapeutic approach helps you to successfully improve your coping skills, most people will develop effective ways to manage and express strong emotions in a more positive way. Researchers have found that dialectical behavior therapy can be an effective tool for almost everyone, regardless of their age, sex, gender identity, sexual orientation, or race/ethnicity. DBT is especially effective for people who have difficulty managing and regulating their emotions.
LifeStance Health specializes in Dialectical Behavioral Therapy

with multiple locations in 33 states. Services vary by location.
Find a location near you:
What is the Process for Dialectical Behavioral Therapy?
This is a talk therapy that moves beyond talking, so it requires more of a commitment. In addition to regular therapy sessions, people are also given "homework" to work on their skills outside of their counseling sessions. Practicing these skills can be challenging, but change comes from using these skills in real-life situations so that they become new and better ways to act.
Dialectical Behavioral Therapy Techniques
There are many techniques used in DBT, but the four main components involve learning to reframe what you see and react differently.
Mindfulness
Mindfulness is the ability to experience the moment as it occurs, in a nonjudgmental manner. It is a skill that requires practice, but once mastered, allows you to objectively view and understand the events around you. For individuals experiencing a stressful problem, this helps them suspend their expectations and biases in order to better understand other people.
Distress Tolerance
Tolerance skills are extremely important yet often overlooked. Many mental health treatments focus on avoiding or changing difficult situations, but the distress tolerance skills taught through DBT focus on dealing with the pain and suffering that is inevitable to the human condition.
Interpersonal Effectiveness
Interpersonal skills do not come naturally to most of us, that's why they must be learned. It is important to create and maintain balance in relationships, and balance change with acceptance. The goal of learning interpersonal effectiveness skills is to strengthen current relationships, build new and satisfying one, and end those relationships that are ultimately unhealthy.
Emotion Regulation
Many clients who participate in DBT are struggling with personality or mood disorders and can benefit immensely from emotion regulation skills. These often involve being able to identify emotions, reducing your vulnerability to reactive behaviors, and learning to take opposite actions than you normally would.
What Changes Can Come With Dialectical Behavioral Therapy?
Acceptance – Learn strategies to accept and tolerate your life circumstances, emotions, and yourself.
Understanding – Learn to analyze problems or destructive behavior patterns and replace them with more healthy and effective ones.
Thinking – Focus on changing thoughts and beliefs that are not effective or helpful. Communicating – Learn new skills to enhance your ability to communicate effectively.
Positivity – Recognize your positive strengths and attributes and learn to use them.
Dialectical Behavioral Therapy FAQ
DBT and its techniques can definitely be done in online telehealth sessions. You still receive the same learning and feedback as an in person sessions, but you can do it from the comfort of your home. Your DBT therapist will work diligently to support you in applying these new skills in your daily life while addressing any obstacles you may be experiencing.
Mindfulness is a coping skill that helps you avoid engaging in negative thought patterns and impulsive behavior.
You generally focus on specific problems and are then encouraged to apply what you've learning to your daily life.
In general, there's little risk, but you may feel emotionally uncomfortable at times. This is because this type of therapy can bring up painful feelings from the past.
Your therapist will encourage you to consider if a situation is based on fact or on an inaccurate perception. This process can lead to a change in the way you think.
It's not uncommon to feel worse during the initial part of therapy because you are reliving past conflicts, but some people can begin to feel better after a few sessions.