Find a Therapist Near You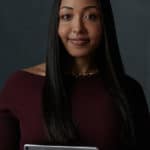 What is a Licensed Therapist?
A licensed therapist is a professional with the experience and credentials to provide therapy services to people who need mental health care. There are many types of licensed therapists, including psychologists and Licensed Professional Counselors.
At LifeStance Health, we know that the decision to seek mental health care takes care and consideration. It's important to know what kind of provider you need. We hope these answers to common questions will help you make that decision. If you have further questions, please reach out to us.
What Kind of Training Do Licensed Therapists Have?
Licensed therapists have master's or doctoral degrees in psychology, counseling, or social work. There are several paths toward becoming a licensed therapist, each ending with a different specialized license. Therapists licenses include:
Psychologist
Licensed Professional Counselor
Licensed Clinical Social Worker
Licensed Clinical Professional Counselor
National Certified Counselor
The exact name for a licensed therapist varies by state and educational background. In addition to extensive education, licensed therapists must complete in-person training. During this time, they help patients while under the supervision of a licensed therapist. In some cases, they must pass exams after their training to earn their licenses.
How Do Licensed Therapists Help Patients?
Licensed therapists provide talk therapy for people with mental health disorders and emotional issues. Therapists may practice a variety of types of therapy, but not practice others. LifeStance Health therapists use clinically backed talk therapy styles such as:
Cognitive Behavioral Therapy
Dialectical Behavioral Therapy
Family Therapy
Group Therapy
Interpersonal Therapy
Play Therapy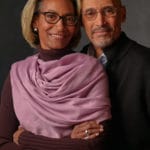 In addition to using different styles, therapists may specialize in helping people within certain demographics or treating specific disorders. For example, a therapist could specialize in treating people in the LGBTQ+ community, children, or seniors. Other therapists have a lot of experience helping people with things like:
Depression
Eating Disorders
Anxiety Disorders
Substance Abuse Disorders
Psychosis
ADHD
It's important to find a therapist that best fits your needs and makes you feel comfortable.
What is the Difference Between a Licensed Therapist and a Psychologist?
A psychologist is one of the many types of licensed therapists. Psychologists have doctoral degrees in psychology. Learn more about these professionals here.