Amy Allgair, PhD
Provider Type: Psychologist
Serving: 0 to 12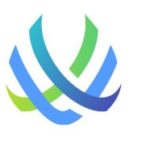 Amy Allgair, PhD
Amy Allgair is a licensed psychologist in the states of Massachusetts and Rhode Island who practices pediatric neuropsychology. She received her undergraduate degree from Lehigh University and her doctorate in clinical psychology (Neuropsychology Specialization) from Suffolk University. She then completed an APA-accredited internship in the Neuropsychology Track at Brown Medical School as well as a two year post-doctoral fellowship in adult and pediatric neuropsychology at McLean Hospital in Belmont, MA.
Dr. Allgair's research has focused on the neuroimaging of central brain structures involved in emotional functioning. She has also studied the neuropsychological functioning of pediatric patients with obsessive-compulsive disorder.
Dr. Allgair specializes in both neuropsychological and psychological assessment. She is especially interested in how emotional factors impact cognition and learning. Much of her training and experience has focused on evaluating children, teenagers, and young adults for attentional and learning disorders (such as ADHD and dyslexia), Autism Spectrum Disorder, and anxiety and depression.
Specialties
Agoraphobia
Anger Management
Anxiety
Depression
Eating Disorder
Hyperactive Disorder (ADD/ADHD)
Mood Disorders
Obsessive Compulsive Disorder (OCD)
Panic Attack
Post-Traumatic Stress Disorder (PTSD) Counseling
Social Anxiety
Locations
Norwood, MA – 89 Access Road
89 Access Road, Suite 24
Norwood, MA 02062-5233
Northborough, MA – 44 Bearfoot Rd
44 Bearfoot Rd, Suite 300
Northborough, MA 01532-1559