Meenal Jog, PhD
Provider Type: Psychologist
Serving: Adult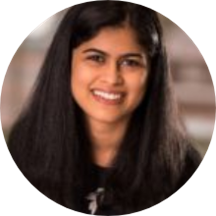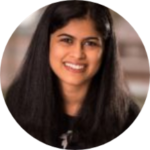 Meenal Jog, PhD
I treats patients above 18 years old.
I earned my Bachelor of Arts and Master of Arts degrees in India, and then went on to complete my Master of Education and Doctoral degrees in Counseling Psychology at Lehigh University. I completed an American Psychological Association accredited predoctoral internship at University of Delaware's counseling center in Newark, DE. I have three years' experience working in college counseling settings, as well as some experience working in community mental health and hospital settings. My internship and practical training experiences include individual therapy, group therapy, psychological testing as well as assessment and therapy with children who were victims of abuse and maltreatment. I have conducted psychoeducational groups encompassing DBT-based skills, as well as the Circle of Security Parenting (CoS-P) group, an attachment theory-based intervention with parents.
I utilize an integrative approach to therapy that is predominantly driven by brief psychodynamic therapy, attachment theory, and multicultural theories; enhanced by ACT-based and emotion-focused strategies. I adopt a relational stance in therapy and use insight-oriented techniques and interpersonal feedback to help clients develop awareness about their current and past patterns of interpreting and reacting to the world that may be connected to their distress. I also believe that distress can emerge from experiences of stigma and dis-empowerment resulting from systemic inequities. I work with clients to expand their self-understanding of how social-cultural factors may have served to shape their relationship with self and others.
Locations
Nashua, NH
8 Auburn St
Nashua, NH 03064-2614