Blog
How to Cope with Back-to-School Anxiety in a Pandemic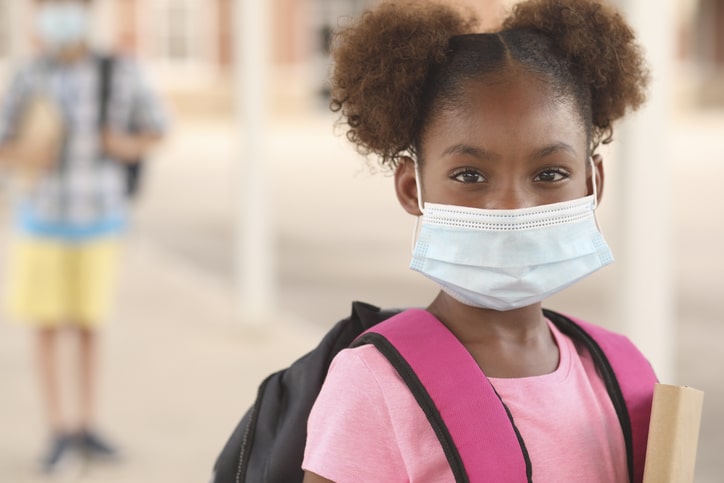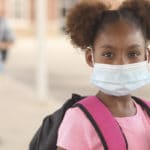 By LifeStance Health on August 5, 2020
Even before most people had even heard the term "social distancing," children and parents alike experienced anxiety in the final weeks of summer break. Now, COVID-19 getting worse in many places and many school districts have incomplete plans to deal with the issue. Understandably, students, parents, teachers, and other community members feel anxious about what this school year will bring.
Whether you and your family will be spending the year with in-person learning or virtual instruction, the uncertainty can take a toll on your mental health. To help parents and their children navigate this difficult situation, we talked to two therapists from the LifeStance Health network of providers.
Meet Our Behavioral Health Providers
Adam Russo is a Licensed Clinical Social Worker (LCSW), the Chairman and CEO of Edgewood Clinical Services, and the author of Unwritten Rules: Real Strategies to Parent Your Child Into a Successful Adult. He helps patients of all ages and specializes in treating people with depression, anxiety, and behavioral issues. He has extensive clinical experience in family therapy and frequently gives presentations on helping children become successful.
Carl Nassar is a licensed psychotherapist with many distinguishing credentials, including: Licensed Professional Counselor (LPC), National Certified Counselor (NCC), and CIP (Certified Integrative Psychotherapist). Nassar founded Heart-Centered Counseling to help adults, adolescents, couples, and families heal. Nassar uses compassion and experience to blend several clinically proven therapy techniques.
Q: What can parents do to ease their children's and teens' fears about going to school in this new environment?
Russo: First, parents must be aware of their own anxieties. If a parent has been ensuring that their kids use hand sanitizer each hour, clean groceries, mail, etc., for the past four months, it's going to be incredibly difficult to help their child not feel anxious.
The reality is that children pick up on their parents' levels of anxiety, and if a parents' anxiety is not under control, neither is the child's. Assuming that a parent has their anxiety managed and the child has fears about going back to school, it's important to ask what exactly they are anxious about.
Many schools are managing the 'return to school' plan differently, and this will, therefore, impact the anxiety that kids face. For example, they may not be able to see their friends, lack of after school activities, etc. For many kids, the least of their worries is contracting COVID, so its important to understand what the primary source of their worries are and then go from there.
Nassar: There are three key factors to mitigating anxiety: Structure, Relationship, and Stimulus.
Structure:

Help kids understand the new structures that they'll have, as best as you can. Share with them what you know about what they can expect, and share this with kindness, and at an age-appropriate level (and in an age-appropriate way).
Help build new routines around the "new normal", as this familiarly will breed comfort and ease anxiety.
When things change, help kids understand the changes, why they're happening, and build updated routines around the change.

Relationship:

Help kids know you're there for them by making room for conversation. Share with them a little about you and what you're experiencing (at an age-appropriate level) to normalize talking together. It's hard for kids if they're asked to talk when you don't.
Take the time to do things that are "slow" i.e. have slow time. When things are hurried, kids (and adults) implicitly feel there's no room to open up. But if you take the time to walk to the park, then there's some "slow time" to talk together.
The more kids feel there's someone there who's reliable and dependable, the stronger their resiliency. That's well-proven.

Stimulus

Make sure there are times when kids can have fun, with water guns, trampolines, or whatever it is that just lets them play. Engaging kids in things that are stimulating, especially if they're physical in nature, goes a long way to reducing stress.
Q: How can parents take care of their own mental health at this time?
Russo: Parents have quite a bit to worry about. Between education for kids, child care, teaching (if remote learning), finances, family stresses, there is a lot. The best thing parents can do is reality test their situation. Many times, our emotions are not accurate indicators of reality, and it's important to reality test what we feel with what is actually happening.
When we do this, we may find that may of things we're worried about are just that: worries. While there are other issues that are real sources of anxiety that need to be managed with a practical intervention. But it's near impossible to separate and prioritize these things without first being objective in our assessment of our perceived struggles.
Nassar: One of the most important things for parents to know is that if they're not regulated, it'll be much harder for their kids to be regulated. So, take the time to do all things that we recommended for your kids, and give some of that to you too.
Importantly, if your child is dysregulated, don't engage if you become dysregulated. That makes things hard for everyone. Ground yourself before you engage with your kids when they're struggling. It'll make a world of difference.
Q: What are some signs that a child or teen may need professional help with their worries?
Russo: For myself, the first suggestion I give is if a child or teen is acting remarkably different than how you've known them to be for 10+ days. Kids are moody, and now more then ever, they'll express it. But this should not be consistently present for more than a few days at a time, then they will recover.
If kids are clearly acting irritated, agitated, withdrawn, frustrated, angry, and just want to be left alone for an extended period of time, that is the sign that something is up. As parents, we should recognize these changes are happening and work to talk with our kids about what we're observing. If this does not lead to a fruitful discussion, then professional help may be the next step.
Nassar: If you're seeing your child with an ongoing struggle to manage emotions, and you find your best efforts aren't making things better, it's okay to ask for help. We are stronger together, and asking for help is a sign of strength, not of weakness.
Don't struggle alone.
Our providers can help.