Blog
Is Remote Work Better or Worse for Mental Health?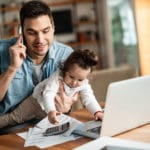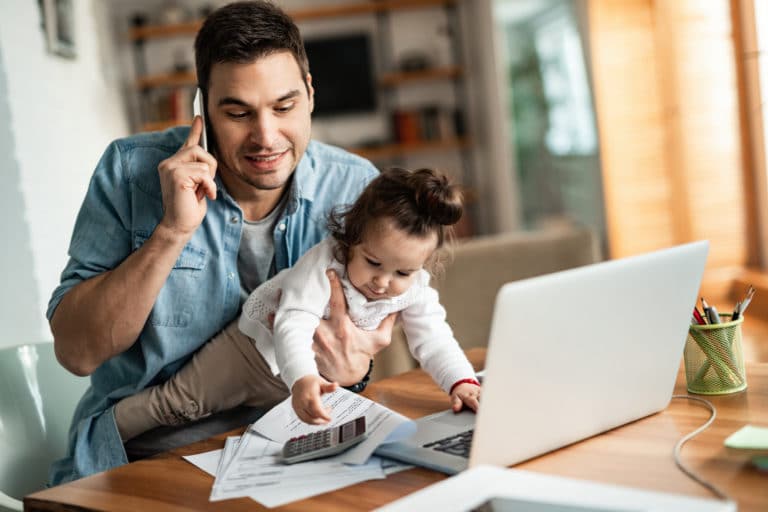 By Lifestance Health on December 11, 2020
New research shows that we are living in a work-from-home economy. First, a whopping 42 percent of the workforce in the United States works from home full-time. In terms of GDP, these workers make up two-thirds of the country's economy. Considering that only 26 percent of the workforce works in-person at this time, and everyone else is looking for work, working from home is now the norm. 
Like other major shifts in the workforce, this is bound to have effects on people's mental health. With a vaccine on the horizon and the end of the pandemic in sight, employees and employers must consider whether working from home will be worthwhile without the threat of COVID-19. Weighing the mental health benefits and risks should be part of those conversations.
Mental Health Benefits of Working from Home
In the Spring of 2020, a survey of more than 1,000 remote workers found that 60 percent of them saw improvements in their mental health since working from home. At the time of the survey, people were in the beginning stages of lockdown and uncertainty was everywhere. 
Yet most people who started working from home actually felt better. This puzzling result speaks to the power of remote work. 
View this post on Instagram
For many people, remote work can improve mental health by:
Increasing time for healthy habits, like exercise

Reducing or eliminating stressful commutes

Increasing work-life balance

Decreasing office-related distractions

Improving productivity

Providing a comfortable work environment

Reducing office politics

Allowing for more flexibility
All of these benefits can help people feel happier and live the lives they want. The increased flexibility can also allow people to get help through in-person or online therapy. However, working from home is not a guarantee of good mental health. It takes risk mitigation and effort. 
Risks of Working from Home
Without careful planning, remote work can take a toll on your mental health. First and foremost, it can leave people feeling isolated. Without the daily interaction with people at work, some people do not get enough personal interaction to feel fulfilled. 
Remote work can also harm mental health by:
Blurring the lines between home and work lives

Disrupting your routine

Reducing nonverbal communication, which helps us relate to others
It's important to watch out for issues like this to protect your mental health. A few work-from-home tips can make the situation better and help you decide whether remote work is a good long-term solution for you.
Need help working from home?
Our providers can are here.
Mental Health Tips for Working from Home
Want to make working from home work for you? Try these tips:
Take regular "analog" breaks to get away from digital media. This gives your body and brain a much-needed break. 

Have work hours and off hours, just as you would in the office. 

Get ready in the morning. Even if you don't put on business casual and stick to home casual, take the time to get ready. 

Do something that signals that you're logging off at the end of your hours. This might mean turning off your computer or even saying "see ya later," as you leave the desk. 

Make time for the people you love. Make sure you're getting as much socialization as you safely can. 
If you're still feeling low, be sure to schedule an appointment with a qualified mental health care provider.