Blog
10 Mental Health Accounts You Should Follow on Instagram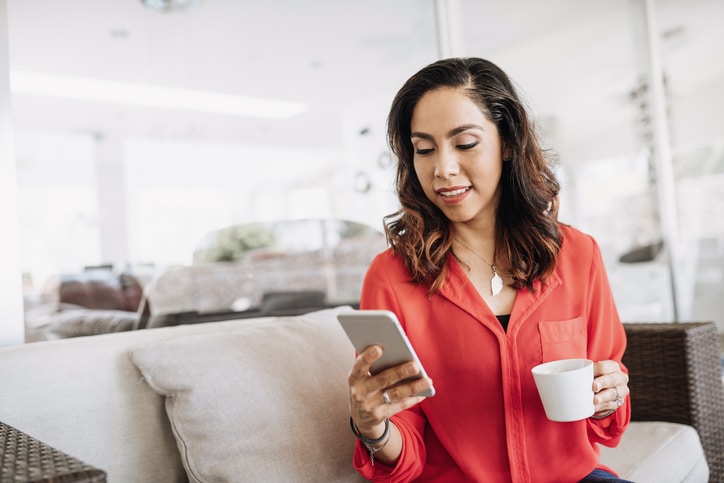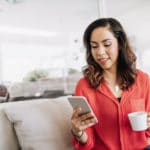 By LifeStance Health on October 6, 2020
What if scrolling through Instagram could lift your mood and improve your mental health? If you follow the right accounts, that's exactly what you get. There is a whole world of Instagram influencers talking about mental health and busting the stigmas surrounding it.
We hope you'll follow @LifeStanceHealth on Instagram, but we know we're not the only ones producing excellent content about mental health. Below are 10 more accounts that might be just what your feed needs.
View this post on Instagram

Who couldn't use a little self-love these days? This incredibly popular Instagram account (with more than two million followers) makes self-care a little easier with regular reminders and tips, all in a beautiful art style. Plus, you can take it a step further and order their gratitude journal to inspire you. Keeping a gratitude journal is a therapist-approved way to improve your mental health.
View this post on Instagram
Affirmations are all the rage right now, and for good reason. Repeating positive phrases to yourself is an effective way to reduce negative thinking and boost your self-esteem. @artsyaffirmations helps you with this practice by providing beautifully illustrated affirmations that everyone could use. Find one you really resonate with? Download it as a wallpaper for your phone right from this account!
3) Relatable, Informative Comics: @crazyheadcomics
View this post on Instagram
There are two types of illustrations on this incredible page: ones that make you say, "Oh, they get it!" and others that make you say, "I really needed to hear that." Scrolling through this feed is like having a best friend in your pocket who reminds you that you're not alone, tells you how great you are, and makes you laugh.
4) Inspiration for Girls and Women of All Kinds: @justgirlproject
View this post on Instagram
Girly is great on this Instagram feed! @justgirlproject celebrates girls and women from every walk of life and encourages them to live mentally healthy lives. They cover everything from body positivity and friendship to anxiety and depression. You'll find a wonderful mix of self-love reminders and actionable tips for a happier life. Want more? Read their blog and shop their products too!
View this post on Instagram
While most accounts on this list are gorgeously colorful, @thebettermanproject stands out for its simplicity. With black words on a white background and a basic font, the posts break up your feed. The insights and advice the words portray are moving, emotional, and timeless. On their page, you'll also find links to their YouTube channel and more!
6) Practical Advice From a Psychologist: @myeasytherapy
View this post on Instagram
Clinical Psychologist Dr. Michaela posts helpful, inspiring, and sometimes-funny content to this incredible feed. Her passion for mental wellness shines through with posts about overcoming the struggles of anxiety, depression, and more. You can learn some practical tips to help in daily life, join her positive community, and give your feed a breath of fresh air.
7) Positive Words On Beautiful Images: @powerofpositivity
View this post on Instagram
With nearly six million followers on Instagram and more than 30 million on Facebook, there's a good chance you have seen some content from this page before. But if you haven't, be sure to check it out. You'll find quotes and inspiration to help you get through even the toughest days.
8) Relatable and Sometimes Funny Comics: @bethdrawsthings
View this post on Instagram
Beth Evans' illustrations at @bethdrawsthings will make you think, grow, and sometimes laugh. Anyone who has struggled with mental health conditions before can relate to many of her posts, which are all drawn in a quirky art style. You'll feel seen here.
View this post on Instagram
The psychologist behind this account, Dr. Nicole LePera, is one of the most influential mental health experts on Instagram. Her posts include psychological insights that can help you understand your own mind better. While nobody should trust someone on Instagram more than their own therapist, this account will give you plenty to think about!
View this post on Instagram
If you live with an anxiety disorder, you know how isolating it can be. But @anxietyhealer can help you feel less alone in your struggles. You'll find yourself relating to a lot of the posts, connecting with comments, and learning how to cope with your symptoms. This account shares some of the most popular and relatable anxiety-related content from around the web. So it can feel like a curated feed just for you!
We hope you'll follow each of the accounts above that resonate with you or bring some positivity to your social media experience. And while you're at it, give us a follow too! Our team curates a mix of beautiful graphics, insightful tips, inspiration quotes, and helpful blogs that are all about your mental health.