Blog
Hope Amidst Adversity: Suicide Prevention Month Shines Light on Latest Rate Surge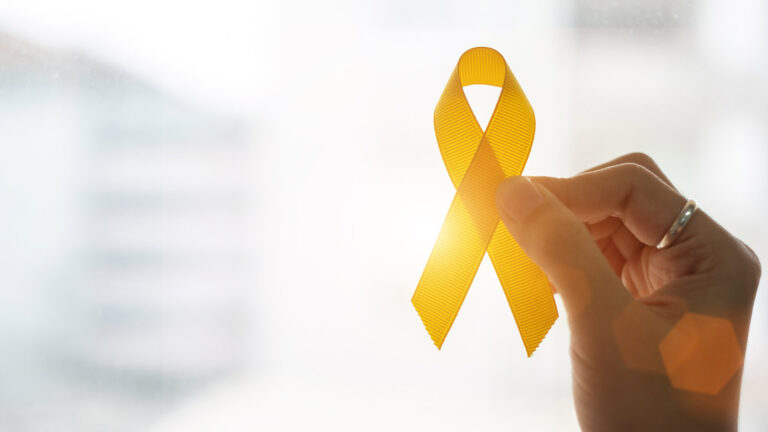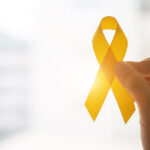 By LifeStance Health on September 11, 2023
Key Takeaways
Suicide rates in 2022 have reached an all-time high, and it's crucial to recognize and respond to this alarming trend.
Certain groups and professions are at a heightened risk, and understanding why can lead to more targeted prevention efforts.
2022 has marked a concerning spike in the suicide rate in the U.S., drawing attention to Mental Health, Depression, and the essential role of suicide prevention. A recent provisional data from US Centers for Disease Control and Prevention revealed that more people died from suicide in the United States in 2022 than any other year on record. A somber toll of 49,449 lives was lost by deliberate self-harm in 2022, nearly 15 deaths for every 100,000 people.
The suicide rate spiked in 2021, undoing the positive momentum of the preceding two years' decline. And with the continued increase in 2022, rates surpassed the previous record from 2018.
Suicide has become a troubling epidemic that transcends age, gender, and socio-economic status. In the last year alone, the numbers have climbed at an alarming rate, causing concern for many. The CDC (Centers for Disease Control and Prevention) provides a clear table depicting this rise.
Based on the data, suicide death rates in 2021 were highest among American Indian and Alaska Native (AIAN) people, males, and people who live in rural areas. As of 2021, AIAN people had the highest suicide death rate at 28.1 per 100,000 people, one and a half times higher than the suicide rate for White people (17.4 per 100,000 people). Suicide death rates for Black, Hispanic, and Asian and Pacific Islander people were at least half the rate of White people. Females are more likely to report mental illness and are more likely to attempt suicide, but male suicide death rates are four times higher (22.8 versus 5.7 per 100,000). Non-metropolitan areas have a higher suicide rate (20.2 per 100,000) than metro areas (13.6 per 100,000).
Certain groups and professions are experiencing a higher occurrence of suicide, a fact that raises questions and concerns. By examining the data available through the CDC, we can begin to understand why these professions are facing such challenges and the specific risk factors involved. A trend of increased suicide among the U.S. working-age population (16-64 years old) was reported in 2022, with numbers still on the rise. The most impacted professions were healthcare workers, first responders, and military personnel. The full report can be found here.
Provisional data from 2022 reveal an unprecedented surge in firearm-related suicides, establishing an alarming pinnacle in the overall trajectory of suicide deaths. Notably, the prevalence of suicides involving firearms has exhibited a steady increase in recent times. This progression became distinctly evident in 2021, witnessing an 8% escalation in firearm-related suicides compared to 2020, followed by a subsequent 3% rise in 2022. Firearm-related suicides are currently the most common method of suicide, accounting for 55% of all suicide fatalities in both 2021 and 2022. Suicide deaths accounted for more than half (55%) of all deaths involving a firearm in 2021.
Why was 2022 different? What has contributed to such a sharp rise in suicide rates? It's not a simple answer. Experts say that suicide is complicated and that recent increases might be driven by a range of factors, including raising rates of depression, limited availability of mental health services, and ready access to guns contributes to the issue
Despite the grim statistics, there was a more than 8 percent drop in suicides in people ages 10 to 24 in 2022. That may be due to increased attention to youth mental health issues and a push for schools and others to focus on the problem.
Suicidal tendencies and behaviors are profoundly shaped by adverse circumstances that envelop individuals within their living, recreational, occupational, and educational spheres. These circumstances, often denoted as social determinants of health, encompass variables such as societal racism and discrimination, economic hardships like elevated unemployment rates, impoverished conditions, the scarcity of affordable housing, constrained educational avenues, and impediments to accessing both physical and mental healthcare services. Additionally, heightened suicide risk can stem from challenges within relationships or a sense of disconnection from one's social network, the ready availability of lethal means among vulnerable individuals, exposure to violence including instances of child maltreatment, traumatic childhood experiences, instances of bullying, and the presence of severe medical conditions.
The increase in suicide rates by year is more than a statistic—it's a pressing social issue that calls for awareness, compassion, and actionable solutions. As noted by the American Foundation for Suicide Prevention, the numbers tell a story of real lives affected and the urgency of tailored interventions. Understanding the statistics means understanding that the rise in suicide rates in 2022 is alarming, and it's vital to recognize the individual lives behind these numbers. It's not just about figures, but about people struggling with Mental Health challenges such as Depression, Anxiety, Bipolar Disorder, and more, who need help and understanding.
From the lingering effects of COVID-19 to financial strains, social isolation, and increased access to firearms, suicide prevention must become as multifaceted as its causes. Building a support network, both professionally and personally, and spreading awareness of resources can make a genuine difference.
Recognizing the mounting mental health crisis and demand for accessible crisis care, the federal government introduced a new crisis number, 988, available nationwide in July 2022. This easy to remember three-digit number connects callers who are suicidal or experiencing a mental health emergency to a crisis counselor at one of 200+ local crisis call centers.
It's a collective responsibility to create an environment where Mental Health is prioritized, stigma is reduced, and people at risk feel safe to seek help. Collaboration between Mental Health professionals, organizations, and communities is key to curbing this trend as well.
We can turn the tide. By understanding the underlying factors, being vigilant about Mental Health, and providing support to those in need, we can work toward a future where the numbers decrease rather than escalate. LifeStance is here to help, and we invite you to reach out to our compassionate providers who specialize in this field.