Blog
COVID-19 Worsened the Mental Health Crisis in Seniors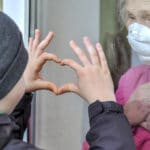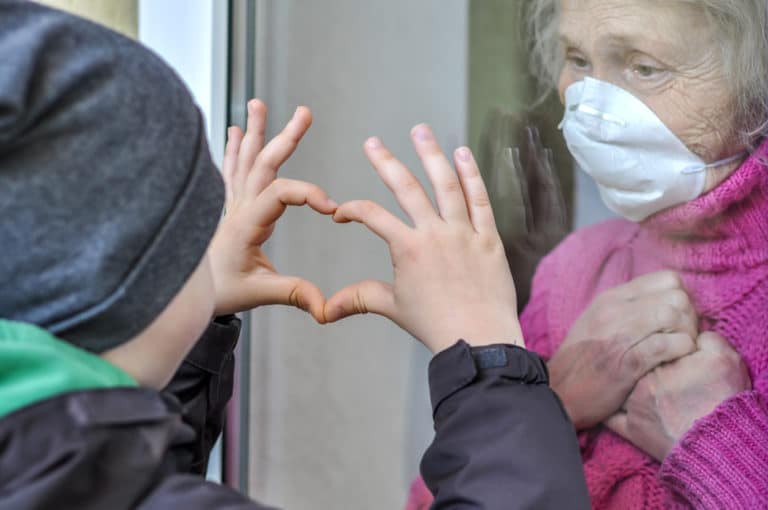 By Lifestance Health on November 30, 2020
The COVID-19 pandemic has significantly affected the mental health of people from all walks of life. There has been a lot of discussion about how to help medical professionals, what's best for the psychological health of children, and the effects of the economic downturn. 
However, when it comes to talking about seniors and the pandemic, much of the focus has been on the physical threat they face. Because people over the age of 65 are more likely to get seriously ill or die from COVID-19, there has been a lot of important discussions about the physical safety of older Americans. 
What about their mental health? 
As our society continues to cope with COVID-19, we need to address mental health concerns in many populations, including seniors. 
Mental Health In Retired People Before 2020
Even before we all knew the terms "social distancing" and "viral load," senior citizens were facing a mental health crisis. In 2019, the Substance Abuse and Mental Health Services Administration estimated that one in every five people over the age of 65 lived with a substance abuse disorder, mental health disorder, or both. 
Many factors can contribute to this crisis. As with people of any age, older Americans can be seriously impacted by trauma, stress, and other risk factors for mental illness. Furthermore, seniors are more likely to experience certain kinds of trauma.
Some life events and transitions can negatively impact the lives of seniors, including:
Living with dementia

Losing a spouse, friends, siblings, parents, or other loved ones

Feeling lonely or isolated

Being abused by caretakers

Losing a sense of purpose in retirement
As COVID-19 continues to spread across the country, seniors continue to deal with these issues and more. 
Don't struggle alone.
Our providers can help.
High Rates of Anxiety and Depression Amid Pandemic
While COVID-19 has affected everyone in some way or another, senior citizens have been impacted like no other group. Older Americans account for many of the severe cases and 80 percent of deaths related to the virus. Evidence shows that the physical toll this virus has had on seniors has worsened the mental health crisis in this demographic. 
In May 2020, the Kaiser Family Foundation conducted a tracking poll that found that 31 percent of people over the age of 65 said that stress and worry were negatively impacting their mental health. Just a few months later, that same number shot up 46 percent. One in four older adults said that they lived with anxiety or depression. 
Senior citizens are more likely to have anxiety or depression if they:
Live alone

Make less than $25,000 per year

Are in poor health

Are Hispanic or female
However, it's important to remember that anyone can develop these conditions. 
Solutions to a Growing Problem
Anyone who struggles with their mental health may benefit from seeing a mental health care provider, and this certainly includes seniors. Whole communities can come together to help seniors get the care they need. 
If You're a Struggling Senior Citizen
If you are experiencing symptoms of anxiety disorders, signs of depression, or symptoms of any other mental health condition, be sure to make an appointment with a mental health care provider. 
There's absolutely no shame in getting help. Just like you would see a cardiologist for high blood pressure, it's best to see a specialist for mental health care. There are many types of mental health care providers who can help. 
If You're a Loved One of Someone Who is Struggling
If you love a senior citizen, check in on them. Even though it can be dangerous to see one another in-person, a phone call can mean the world to someone. If you notice signs of mental illness in your loved one, try to encourage them to see a mental health care provider.
You may even be able to help them schedule and attend an appointment. If you're able, open up about your own experience with mental health care. This can help your loved one feel less alone and stigmatized. 
How Primary Care Providers Can Help
Doctors who routinely see older patients may consider screening patients for depression and anxiety disorders. With rising numbers of these cases, such screenings could help someone get help before it becomes a personal crisis. If necessary, providers may consider referring patients to LifeStance Health for comprehensive care.